THE 'cross toppers are back in midweek action today (November 11th) in the 52nd annual Jaarmarktcross in Niel, 15 kilometres to the south of Antwerpen. It's a Belgian national holiday for Armistice Day (or Wapenstilstand) so the crowds will be out in force with thousands of others settling down at home for the live Sporza TV coverage.
Niel is a classic race in it's own right
The former Trofee race is now the second round in the Soudal-sponsored series that has no overall classement awards, but having been first run in 1963, Niel is a classic in it's own right and is keenly fought.
There is a redesigned course whose main feature - a huge, steeply-cambered, flood defence section (the Rupeldijk) ridden along twice - seems to have been made harder. There is also a new, devilishly long dockside sandbank that tips the riders into the huge Coeck factory yard that always features and holds the VIP tents.
Sunweb-Napoleon Games manager Jurgen Mettepenningen is, according to Sporza not happy with the new sandy strip. Mettepenningen told Sporza, "The sand does not conform to UCI regulations. It is too long at 100 meters instead of the allowed 80. Moreover, the regulations say you should be able to ride straight in and out of a sand strip and that is not the case." Interestingly there also seem to be solid posts in the middle of the sand to avoid as well!
Pre-ride on-bike footage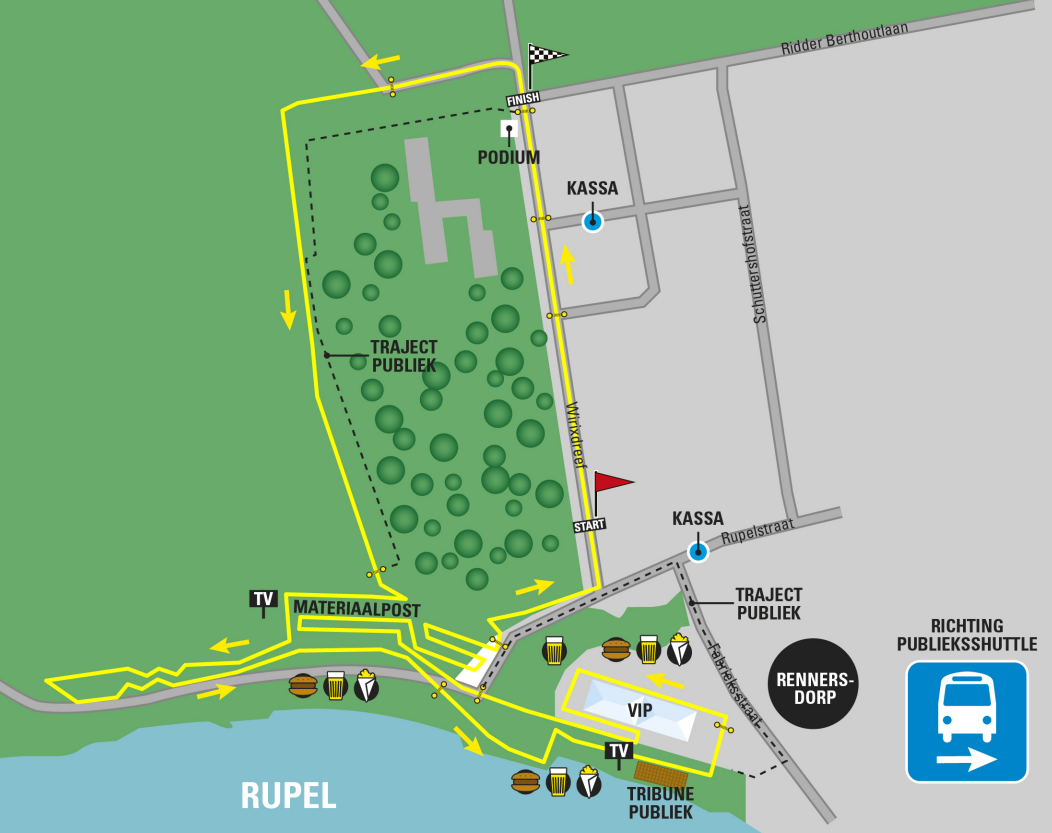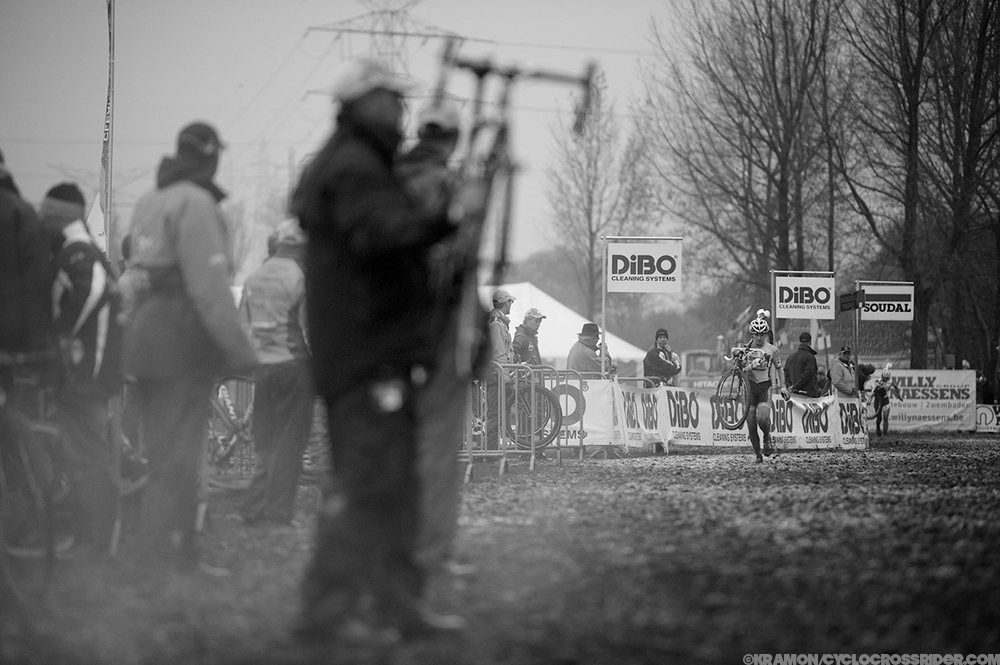 Nys may try to reassert his dominance - if he is able
With very little recent rain, it's unlikely to be the muddy slog of twelve months ago which Sven Nys won easily from the then 19-year-old Wout Van Aert - who announced himself as a new 'challenger' by beating established names like Rob Peeters, Niels Albert and Kevin Pauwels. It should be an interesting and open race today as Van Aert returns to see if he can go one better, fresh from winning the European Under-23 title on Sunday, whilst Nys may want to try to reassert his dominance - if he is able.
Belgian Wietse Bosmans returns to racing after being treated for Lyme Disease (caused by a tick bite) - "The blood results shows that the parasites are slain!" Bosmans tweeted.
The women's race has new European champion Sanne Cant as the defending champion. Britons Helen Wyman and Nikki Harris (third in the Europeans) both race and will be looking to get back to winning ways.
On a historical note, if Belgian champion Sven Nys wins today he'll become the only six-time winner of the race and move ahead of fellow five-time winning legends Eric De Vlaeminck, Roland Liboton and Robert Vermeire.
Start times: Nieuwelingen 11.00 (all CET); Juniors 12.00; Elite women 13.45; and Elite men 15.00.
Live feeds are expected to be available worldwide from Sporza.be from around 14.45 (CET).
Links (expected): Sporza.be or here.
2013 TV Coverage and Results
Women: 1 Sanne Cant; 2 Nikki Harris; 3 Sabrina Stultiens. Men: 1 Sven Nys; 2 Wout Van Aert; 3 Rob Peeters.