THE new cyclocross season is now well and truly in full swing as the first Superprestige racing took place in Gieten in the north of the Netherlands on Sunday (October 5th).
Sven Nys has won an amazing thirteen Superprestige series titles, but this season he faces some very tough competition from a new crop of younger riders. You can find out what happened in Gieten here (including race film highlights). World champion Zdenek Stybar will also be back in the field during October and again towards the end of the season when the Worlds are held in his home country in Tabor.
Cyclocrossrider.com has had a great reception from those keen to see the sport given the focused attention it so richly deserves in the English-language (our undivided editorial coverage is part of that) and we'd like to thank you for your many positive comments. We now have over 50 pages of content for you to enjoy so perhaps it's time to point you to some of the highlights that you may have missed just recently...
RACING
Belgian heartland – Who can challenge Sven Nys?
The Belgian pro circuit got started with the Steenbergcross in Erpe-Mere and the Soudal Classic in Neerpelt – we have reports, great action photos and film highlights here.
America – Powers and Compton are all conquering...
Jeremy Powers and Katie Compton have both had a great starts to the season in the US and all our American coverage including interviews, film highlights and reports are here.
The Yorkshire Three Peaks – "So damn hard"
A week ago our team of riders tackled the famous Three Peaks race in Yorkshire and we have fabulous images from around the route plus haunting in-race footage of the first mountain (edited by Benedict "For the Love of Mud" Campbell) - one of the top five films of the race here.
Six of the Best - Helen Wyman
British and European champion Helen was the first rider to reveal her six favourite courses to cyclocross fans. See her choice here.
CrossVegas – Duels in the desert
Belgian champion Sven Nys went to CrossVegas and successfully defended his title – we have in-depth race reports, film highlights and stunning images all in one place here.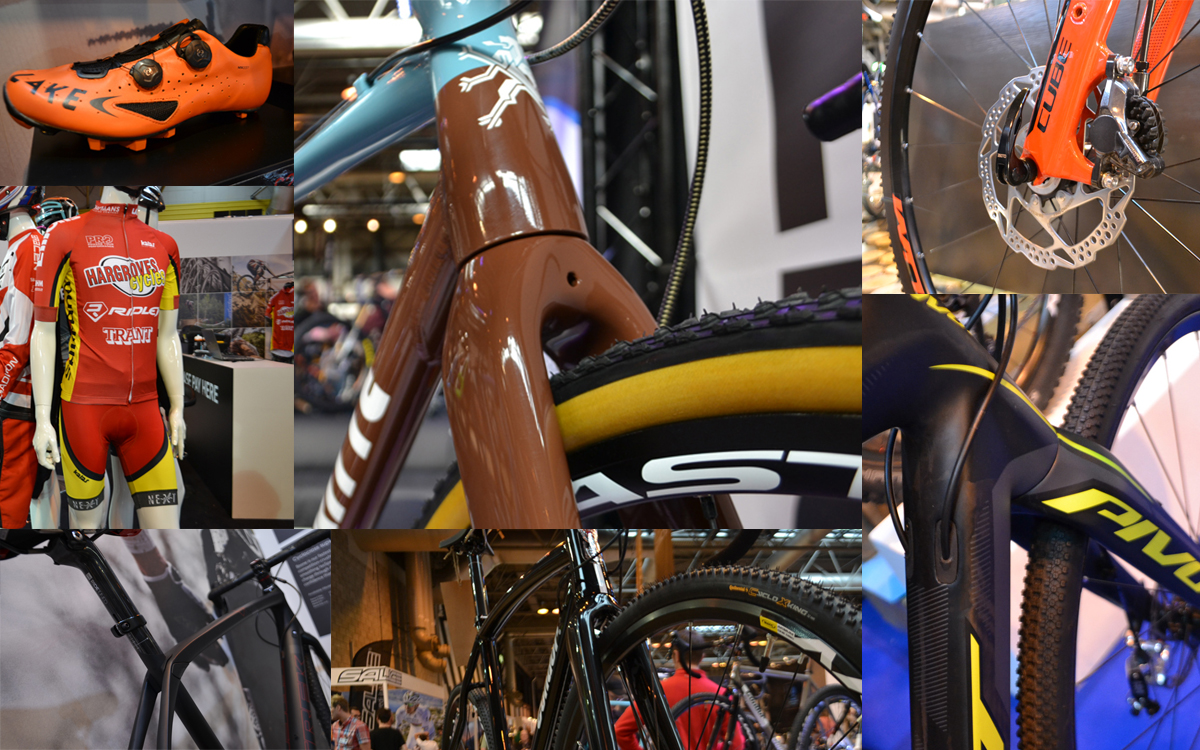 THE KIT
UK Cycle Show – Cyclocross highlights
We've a selection of the 'cross highlights from the recent Cycle Show in Birmingham as well as other Kit News, Pro Bikes and the beginnings of our upcoming Reviews section here.
ACTION
Goodbye, hello – Niels Albert
Former World champion Niels Albert was forced to retire in 2014. We have the story and a photo appreciation of fabulous images from Kristof Ramon, plus our exclusive film content from Behind the Barriers TV here.
RIDING
It's not all racing…
In August we organised our own 'Cross Ride-cum-Launch event in Kent, England. We also have a regular column from 'new to cross' Alice Miller.
All our Riding features are here.
Tags You can also use the tags to search geographically for instance clicking on a 'Belgium' tag will give you all the articles concerning Belgium and it's the same with Great Britain, America, the Netherlands, Racing, Pro Bikes etc.
Strava and social media
There is a thriving Cyclocrossrider Strava Club and you are welcome to join us here.
And of course we're constantly keeping you up to date via our twitter and Facebook pages. Our Instagram photo feed also lets you know what we have been up to and where we've been riding.
Competition winners
Last month we held a competition giving away 10 pairs of tickets to the Cycle Show in Birmingham. Here are the ten lucky winners who received tickets: Andy Sheridan, Leamington Spa; Graham Freer, London; Brent Wilkinson, York; Malcolm Simpson, Milton Keynes; Lee Shunburne, Chesterfield; Duncan Rimmer, London; Simon Richardson, Gamlingay; Sean Downey, Twickenham; Scott Manley, Southampton; and David Buckoke, Sutton.
It's going to be a great season of 'cross so stay with us and enjoy the ride!
Veel leesplezier / Happy reading,
Konrad Manning,
Editor, Cyclocrossrider.com
Contact us: info@cyclocrossrider.com
This article was sent first as part of our free Cyclocrossrider Newsletter. Sign-up and subscribe by clicking the 'Newsletter Sign-up' link below. Subscribing (free) means that you'll receive the latest news and features in your email inbox automatically.
Main photo: ©Kristof Ramon.