Race Highlights: Elite men
Elite women
Junior men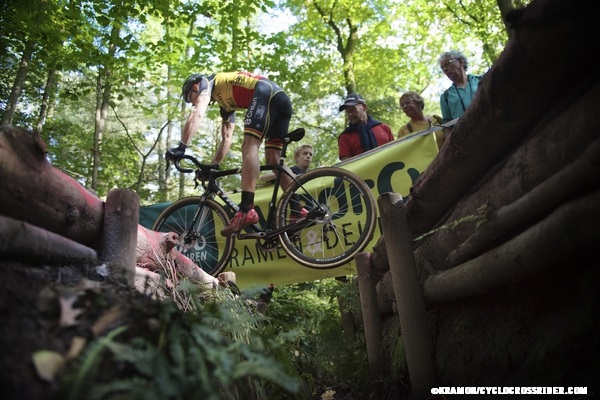 SVEN NYS outsprinted Klaas Vantornout to win the first big, televised European 'cross race of the season on Saturday (September 27th) in Neerpelt. The Soudal Classics series is not as prestigious as the World Cup, Superprestige or Trofee, but Belgian champion Nys wanted to make a good first impression on the thousands of spectators and ever more television and online viewers.
As in Erpe-Mere the previous weekend it was some of the younger riders that also made big impressions. Laurens Sweeck (seventh last week in Erpe-Mere) had no qualms about leading the race and with three laps remaining he had only three other riders for company – Nys, Vantornout and Lars van der Haar.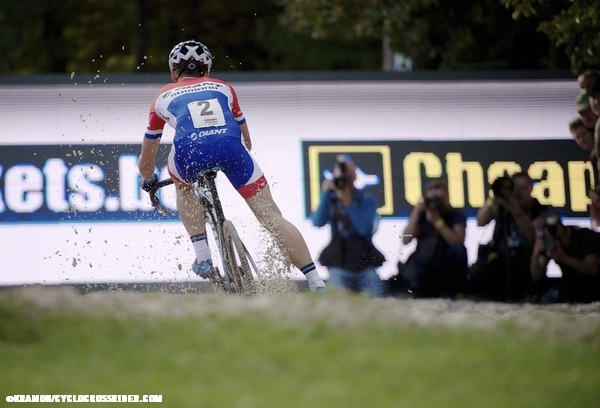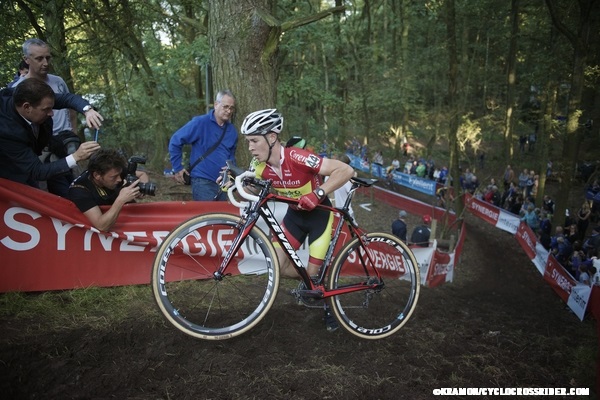 Dutch champion Van Der Haar took over at the front as another young rider Jens Adams along with Kevin Pauwels and Tom Meeusen bridged to the leaders ahead of a small gap to David van der Poel. Van der Haar led for almost an entire lap, right up to the bell when Klaas Vantornout attacked.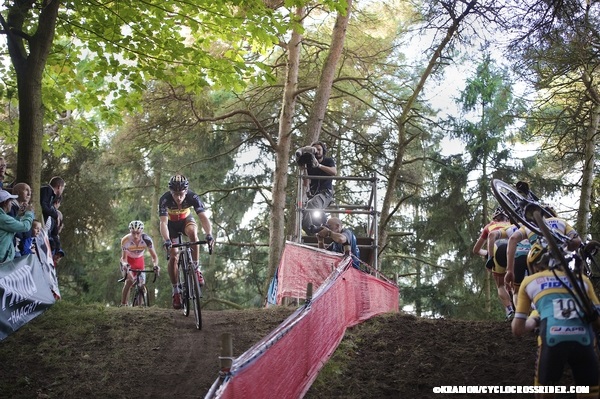 Around the final lap Nys made sure that he maintained his position in second place and held off several brave overtaking manoeuvres from Sweeck. On a short, sharp run-up Nys lost his footing slightly which allowed Vantornout a small gap, but Nys rode back up to him and it became a two horse race as the others lost ground.
The sprint was somewhat predictable as Vantornout bravely led towards the line only for Nys to come past him in the final few metres. On that evidence though, Vantornout has been working on the weak spot in his racing – the sprint.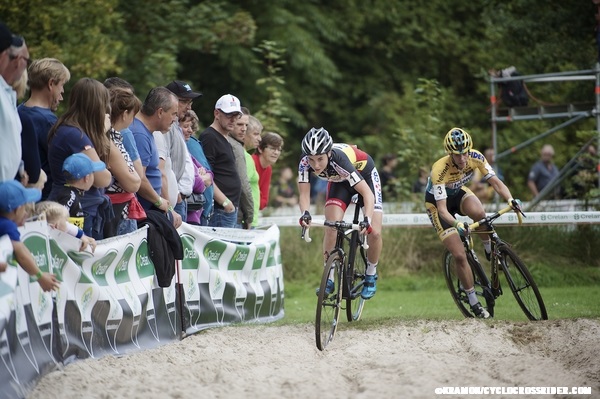 Belgian champion Sanne Cant won the women's race ahead of Telenet-Fidea team mates Loes Sels and Ellen van Loy. Cant did not find the race easy though and commented on the technical course and the heat. "There was little oxygen in the air," she told reporters. Former British champion Nikki Harris, who finished fourth, had been ill for a few weeks leading up to Neepelt and was "glad to get the race out of the way."
Brief results: Elite men: 1 Sven Nys; 2 Klaas Vantornout; 3 Lars van der Haar; 4 Laurens Sweeck; 5 Jens Adams; 6 Kevin Pauwels; 7 Tom Meeusen; 8 David van der Poel; 9 Corne van Kessel; 10 Dieter Sweeck. Elite women: 1 Sanne Cant; 2 Loes Sels; 3 Ellen van Loy; 4 Nikki Harris; 5 Sophie de Boer.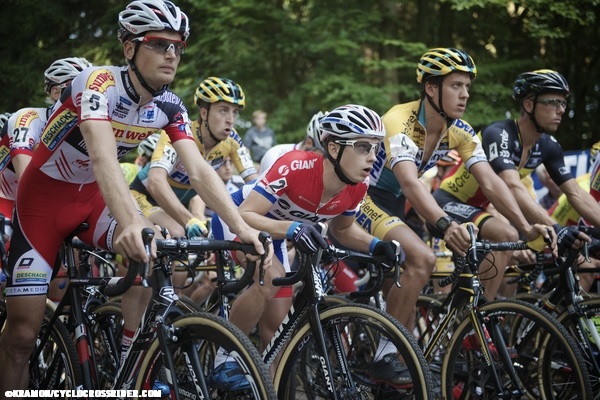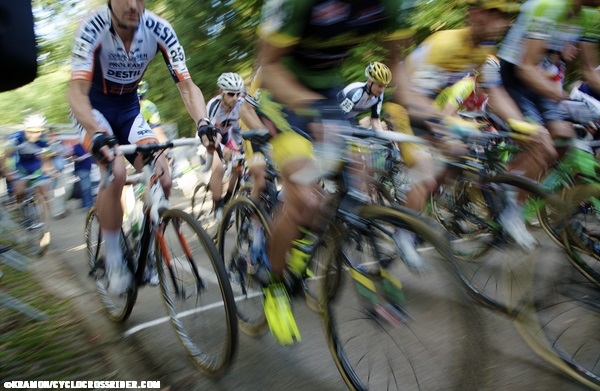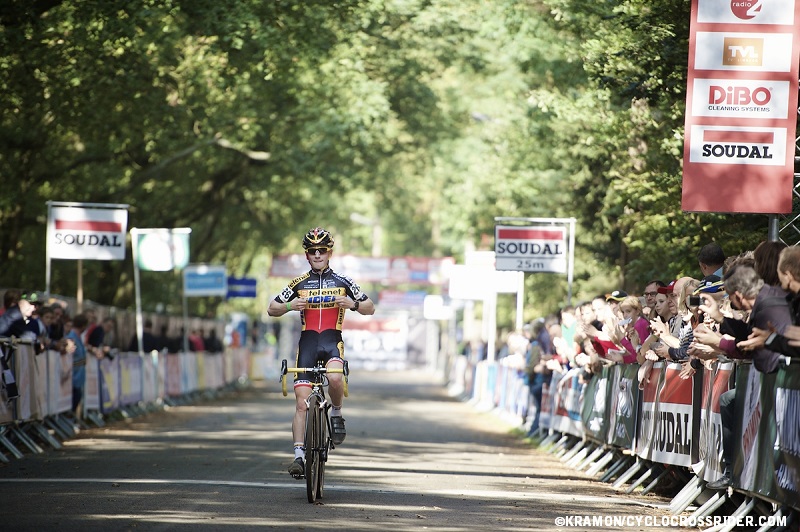 Belgian junior champion Eli Iserbyt repeated his victory in Erpe-Mere.