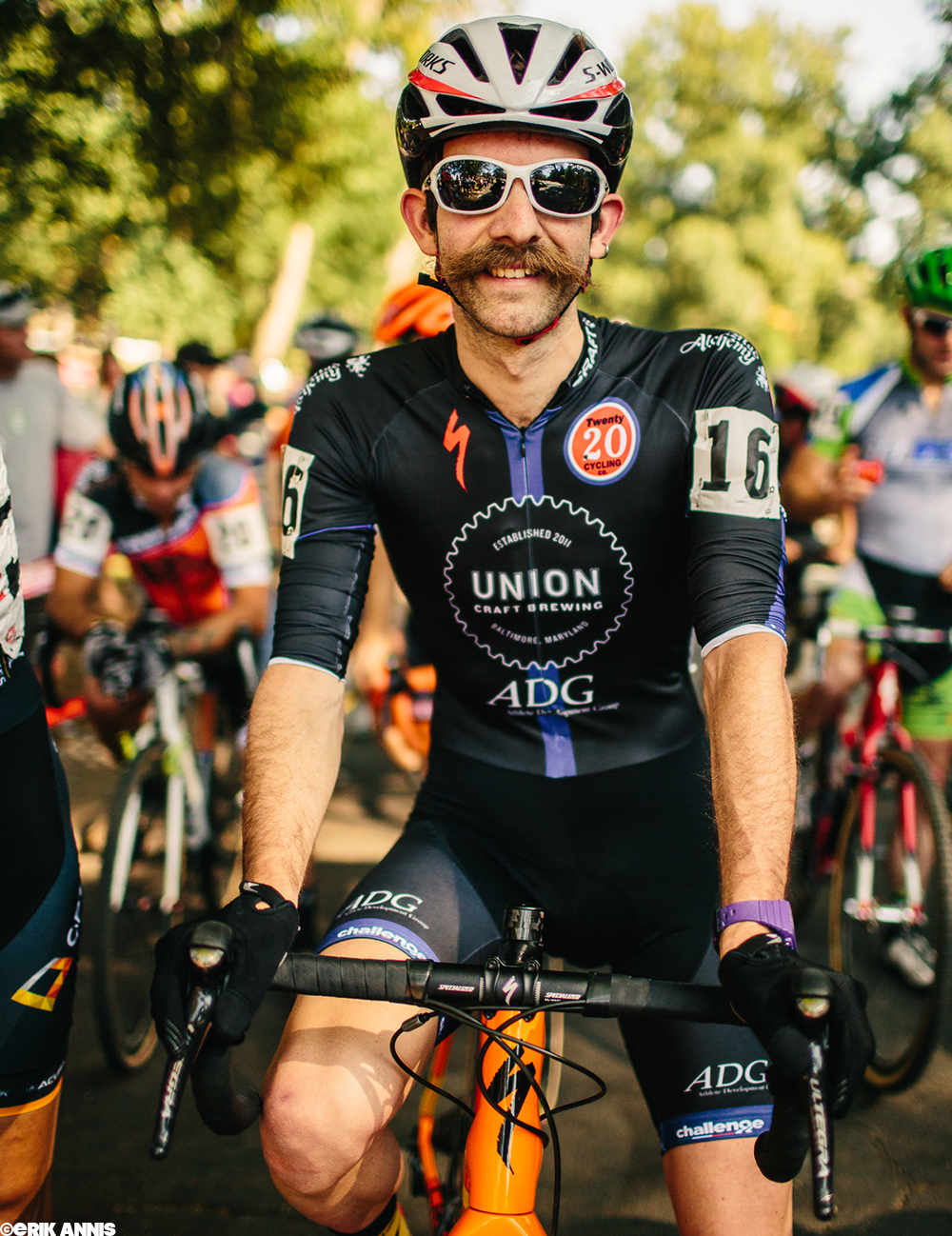 How did the recent New Zealand racing season work out for you? You placed third at the Nationals, did you expect that result?
The New Zealand season was great this year, but for a different reason than my personal riding. Together with four friends I helped organise a series of races in Wellington called Hüttcross (based in the Hutt Valley), they were really well attended, had some challenging courses, and were generally just really successful. Our aim of increasing participation and awareness of the sport was definitely achieved. I only raced three of the rounds, but I was training through it all with my eyes on the northern hemisphere horizon later in the year anyway. Our Nationals was not official this year, which was a bummer, as it means there is no national champion jersey nor are there any UCI points available. As I'm the only person to whom UCI points are of any value, there wasn't all that much motivation for the organisers to jump through the hoops to get it sanctioned by the federation. It was a very good hard race though and Brendon Sharratt, the winner, was really strong and on a course that suited his abilities and criterium experience. I punctured early on, from third, and while I pulled back a fair bit of time on Gary Hall in second, the gap remained steady with Brendon through the last half of the race.
And you also raced in Australia as well, how was that?
I went to the opening two rounds of their national series in Melbourne. They were very competitive fields, tough courses and a great atmosphere to go with it. It's similar to at home in New Zealand, but just on a much bigger scale already and resembles more closely the American races in terms of team representation, industry support and mass participation. I'd been unwell for a fairly long stretch not long before heading over there and had only been back on my bike for a fortnight before doing those races. I suffered at the first race, a very fast and dry hairpin, straight, hairpin, straight type of affair with two steep climbs at either end of a hillside.
The next day was much more to my liking as it featured some squidgy grass and light mud, amongst a bigger mixture of terrain. The previous day had also kick started my body so I was more prepared to race. Australia has great coordination within its national racing, with oversight from their federation, so when you combine that with a bigger population and therefore better financial involvement, it leads to a consolidation of the growth of the sport. I don't think it will be too long until they host a UCI C2 or perhaps an Oceania continental champs.
Last winter you told me about the cyclocross racing scene in New Zealand. We know that this sport is small over there, but have you noticed any growth this year compared to 2013?
In some ways it has grown, but in others ways this year was quite a blip in the progress of the last few years. While we had a few people last year who were enthusiastic and gave a lot of their time, voluntarily, to coordinating a national series and an official national champs, I think they sort of burned themselves out over it. With nobody quite ready or able to jump straight in and take over facilitating the sport from a national perspective, it did continue to take place and grow in certain parts of the country, but only as discrete units.
It is... only these (Olympic) disciplines that receive any support at any level whatsoever
Ideally there would be someone or an organisation of people who were in a position to lead the growth of the sport (which until now has been entirely organic) and set plans in place to guide its progression into the coming years. Our national federation is in the best position to do this, as they already do with Mountain biking, Road, Track and BMX. But with a budget very specifically marked out only for Olympic disciplines, it is consequently only these disciplines that receive any support at any level whatsoever. While I've talked about it with people who are likeminded in how they'd like to see the sport progress at home, I feel like I need to sort out what's happening in my life with my riding before I can commit to a bigger project - for fear of under-delivering.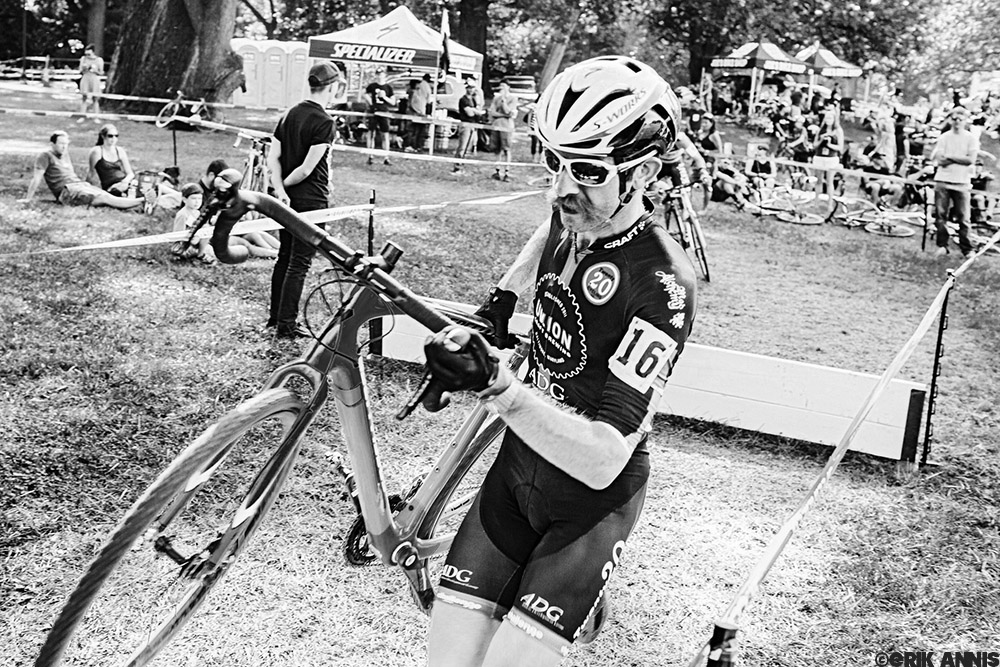 At the end of August you returned to China for the opening race on the UCI calendar. Was that a good experience?
China the second time around was fantastic. I was asked to go over early to coach the Qiansen team of Chinese riders - four female and three male riders - to give them some tips and make them more "professional" whatever that means (not sure I'm really the best person to do that!) but I jumped at the chance to spend some more time in such an interesting and different place, and if I was able to help them then so much the better. As it was, one of their female riders came fifth! I gather she's a really strong mountain biker too, so it ought not to have been such a surprise really. My own race went well, and despite getting totally beaten by the bumps of the course, and fading towards the end, I was happy to get 17th in a competitive field with good riders from Europe, America, Asia and Australia.
Last winter in Europe you told me that because of you race in New Zealand and then you race in the northern hemisphere, that season was your fourth winter in a row. So, is this upcoming winter your sixth season in a row?
I've essentially had five winters in a row, yeah, so while doing some northern hemisphere winter racing would be great, the prospect of a New Zealand summer is pretty appealing too! It's unfortunate being away for the family time around Christmas, but having a full summer would mean I could take part in road and MTB races, which I almost never get the opportunity to do, as I mainly only exist in New Zealand in the 'winter'.
And this year, after the Worlds in Hoogerheide you went back to New Zealand. Did you enjoy that?
I try and have a good time wherever I am! Some places it's easier to do than others though. It's great in Wellington as I've had pretty much all my family there and lots of friends to hang out with. Finding work has been a challenge and I spent a significant amount of time and energy into communicating and negotiating with people in Belgium to arrange this coming season, so had been looking forward to that. When it came to nothing I kind of had to reassess everything and need to find work quite desperately now. I've done a bit of mountain biking, but because it has been another winter I have been doing more cyclocross, and preparing for cyclocross to come on the other side of the world, so it would be easy to get 'psycho-crossed' out of my mind, I think. But organising races has been a great way to mix it up and keep some motivation and enthusiasm for it through another season of wind, rain and low sunlight hours.
Are you still working from time to time at your friend's Revolution bicycles shop?
Yes, I have been helping out during the whole time I was back, it's my favourite cycling institution and Jonty, the owner/manager, has become a really good friend and my most common riding buddy over the years. I don't get to spend quite as much time there as I used to, but he still helps me a huge amount with anything that crops up in my more desperate moments.
In terms of other work I have recently been working with the Kennett Brothers on their 9th edition of the Classic NZ MTB rides book - making maps to help guide people following the routes. I have worked on the previous two editions and I look forward to it every three years! It does make me lust for summer, with long days and the freedom to go out into the hills and just ride awesome tracks!
I love cyclocross, but it's not necessarily a good thing to do it twelve months of the year!
So now the American adventure is over, what next?I had a great time in America, it was a really good experience - as I had anticipated, it was challenging in different ways to racing in Belgium. The courses and speeds and tactics are very different, and new to me, so it was something that I have gained good experience from (though perhaps my results weren't quite so good as a result). But it will be good for the future, whatever that entails!
I am back home in New Zealand now and it's cool to be here and I am looking forward to summer - not sure what's going to be happening though. Finding a job firstly, then working out what summer I can have with my girlfriend and what riding I want to do in the next few months. Maybe some MTB and road races, but probably not too much racing, just riding and enjoying being away from cyclocross – even though I miss it, knowing that it's happening around the world, but it will help for making me more motivated for next year I think as a result.
I love cyclocross, but it's not necessarily a good thing to do it twelve months of the year!
We wish every success to Alex and hope that he enjoys his first summer for many years!
The first part of our interview with Alex is here. Alex also thanks his US sponsor Kris Auer at Twenty20 Cycling who is also the sponsor responsible for the elite women receiving equal prize money in the Koppenbergcross on November 1st.
photos: ©Erik Annis.