Saturday: Brico Cross, Meulebeke (BEL) - full race

World champion Wout Van Aert and Dutch champion Mathieu van der Poel met for the second time this season in the C2-ranked Berencross in Meulebeke part of the new Brico Cross series.
Sunday: Trofee, Ronse (BEL)
The opening round of the DVV Trofee was held over the tough, but dry Hotondberg course above Ronse. We have highlights and the full race coverage.
Van Tichelt takes UK National Trophy, Derby (C2) (GBR)
Belgian visitor Yorben Van Tichelt beat former British champion Ian Field with a last lap attack to win the opening round of the C2-ranked UK National Trophy in Derby. Marlux-Napoleon Games rider Van Tichelt was on the attack early on and Field had to close his lead a couple of times before the pair established a big lead over a group of about ten chasers which contained two other Belgians - Marlux's Angelo De Clercq and Jan Denuwelaere.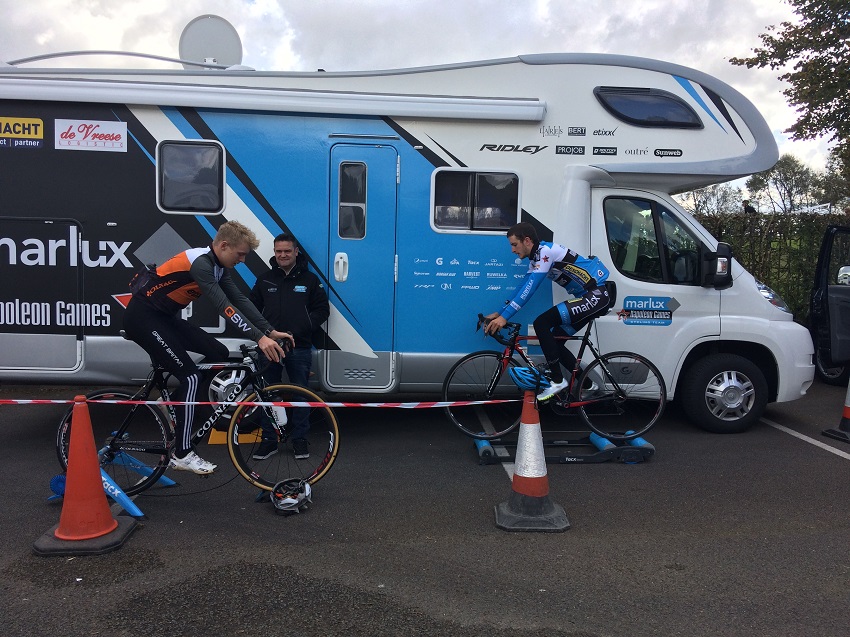 Winner Yorben Van Tichelt (right) warms up with Briton Sean Dunlea.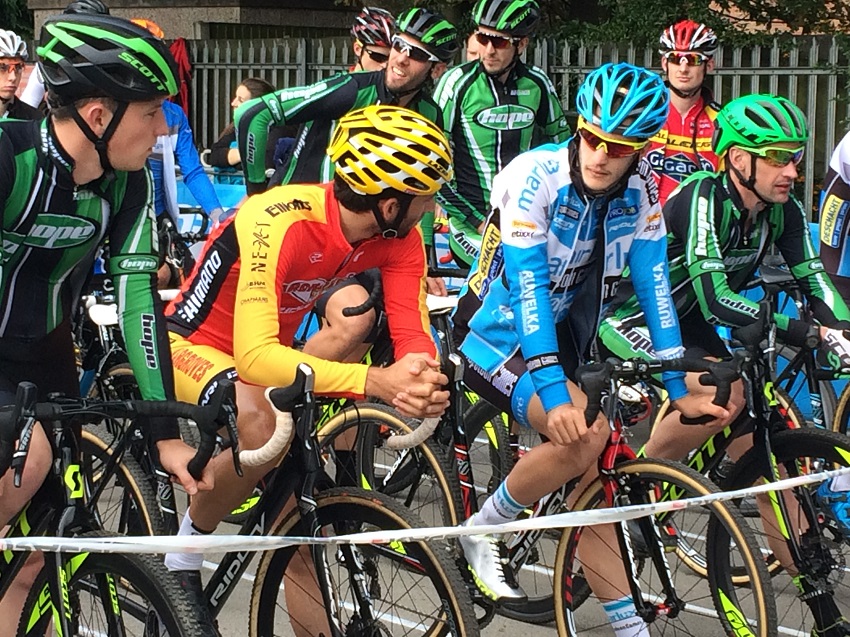 It came down to the final kilometre of the race where Van Tichelt attacked Field with a big kick on the top of a short climb after the barriers. In the dry conditions Van Tichelt had been bunny hopping the barriers whilst Field dismounted and used it as a springboard for two or three of his earlier attacks.
On the final lap Field got to the barriers first and Van Tichelt was 'held' tight on the tapes as he jumped but was still able to launch an impressive attack over the top of the climb. An almost resigned smile or grimace showed on Field's face and despite chasing hard, Van Tichelt held a 20 or 25 metre lead around the final part of the lap. Twenty-two-year-old Van Tichelt had raced in Derby twice before and was pleased with his win at the third attempt.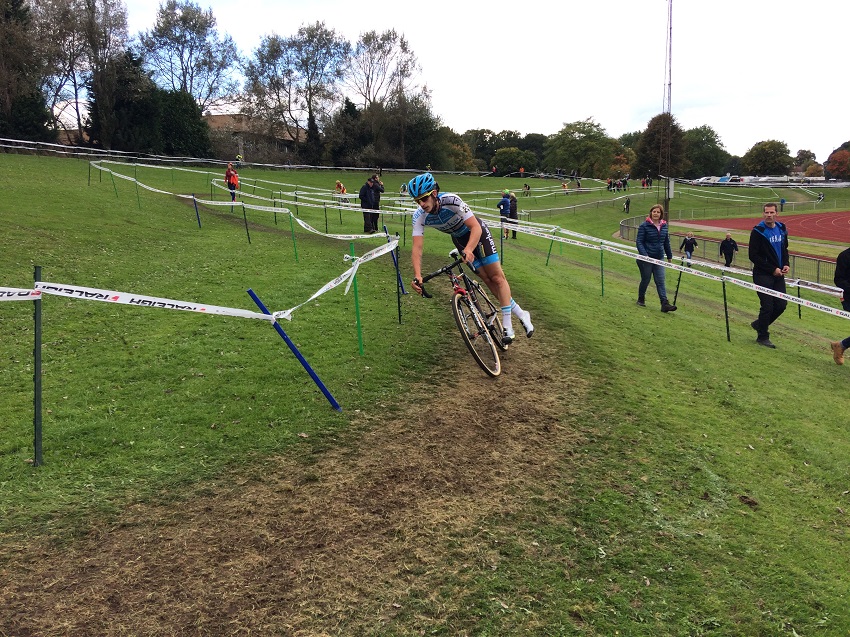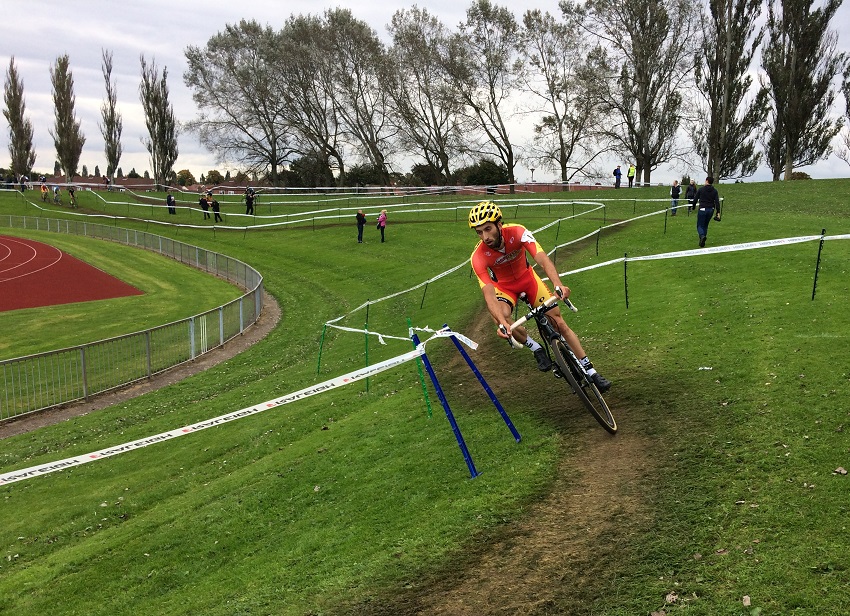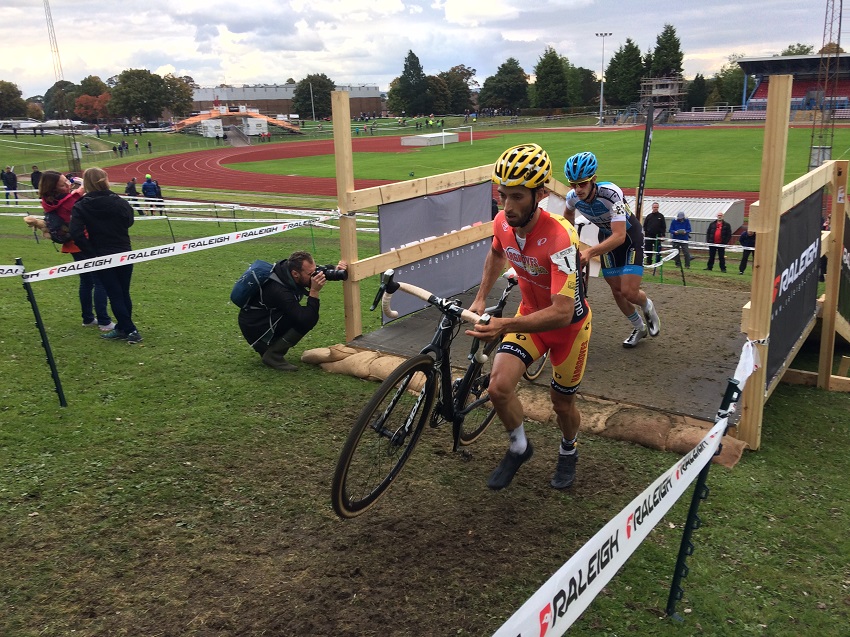 De Clercq managed to escape from the chase pack on the final lap to secure third place and was followed home by young Britons Nick Barnes, Billy Harding and Jack Clarkson.
Van Tichelt is understood to be considering riding the whole of the UK National Trophy series which means British fans should be treated to some other fine battles.
British international Hannah Payton won a closely fought women's race after pulling away from Annie Simpson and Beth Crumpton. Payton won by 25 seconds in the end which is a pleasing start to her season.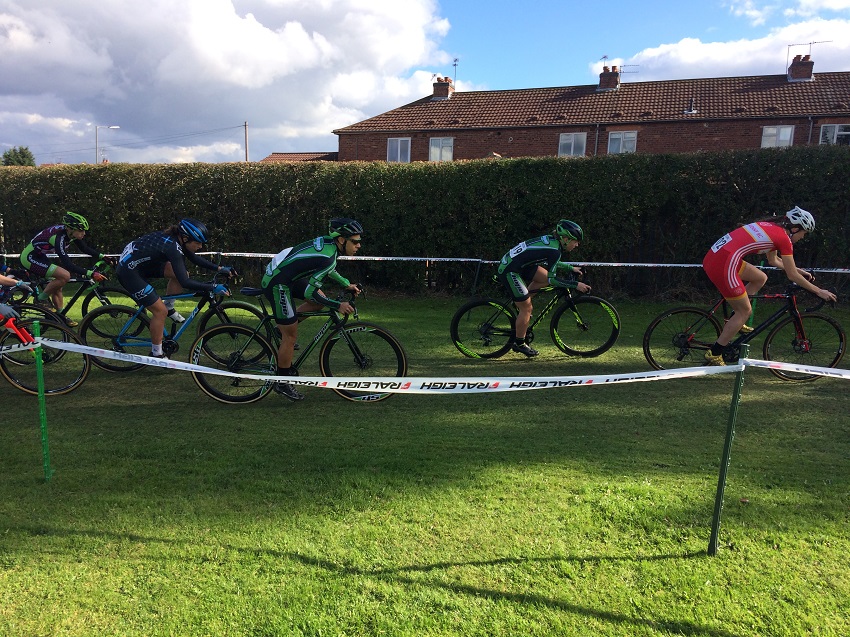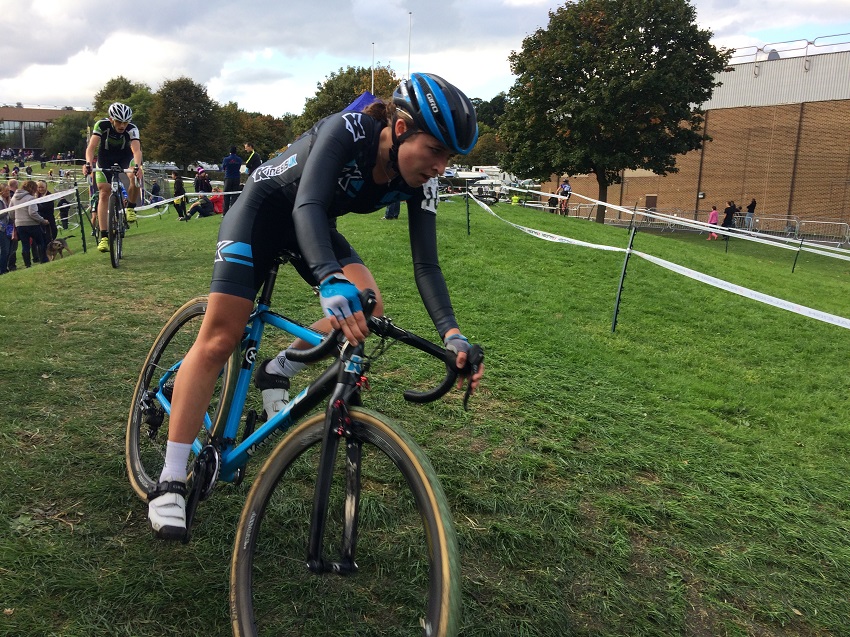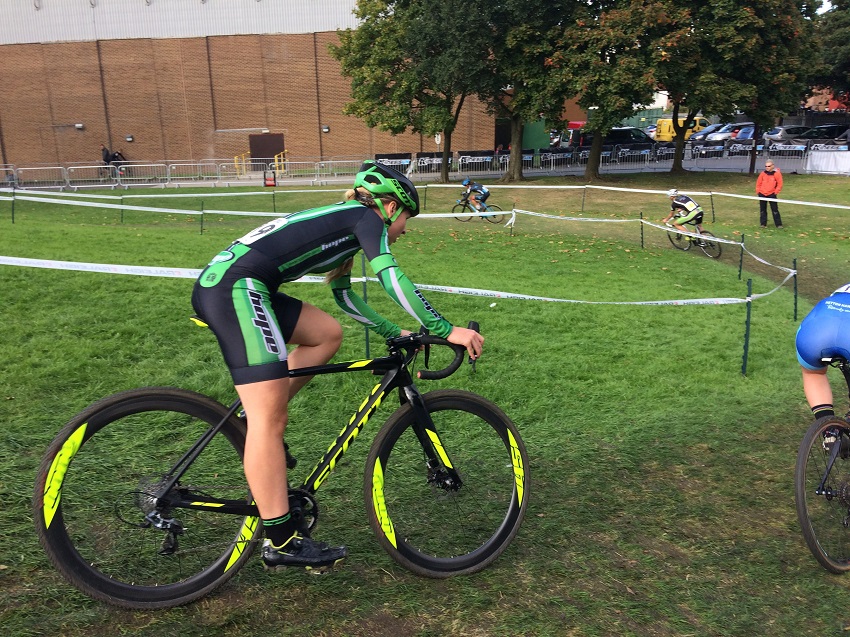 Photos: konradmanning/cyclocrossrider.com
Short Derby film by Action Media