WITH the new cyclocross season less than a month away news broke this morning that Tom Pidcock, the 2017 World junior 'cross champion, will race 'cross for a new team this winter after reaching an agreement to leave Telenet-Fidea with one season still left on his contract. In an announcement published on the Belgian team's website, 'cross legend Sven Nys admitted that his team would have enjoyed having Pidcock for another season, but that "when a team with this allure makes him an offer, we can agree to the collaboration with mutual respect."

That intriguing quote from Nys, the Telenet team's General Manager, implies that there may be a bigger professional team or certainly a large bike brand behind Pidcock's decision to form a new team. According to the UK Cyclocross website, a new team has been registered with the UCI by Pidcock's London-based management company (Trinity Sports Management) under the provisional name of 'TP Racing' and currently has a roster of three young British riders. The team, we understand, is a British-registered continental cyclocross team and Pidcock was keen to be involved in establishing the new set-up.
"Organising the set up of the team, from technical partners to staff, is something that I have loved having input in. I am really excited about what we are creating and cannot wait to start racing in the new colours," Pidcock commented in today's press release.
Also racing for the new 'TP' team will be Dan Tulett, who was the World silver medallist behind Pidcock in 2017, and Emily Wadsworth the 2017 British junior 'cross champion. Tulett and Wadsworth will both seemingly join from the 100% ME British Academy squad. Tulett has been backed by Specialized UK in the past.
Nineteen-year-old Pidcock had raced one cyclocross season for Telenet and spent the summer racing for Team Wiggins on the road, but it's widely known that WorldTour teams are eager to sign the talented rider especially after he captured the World junior time trial title in Norway last September.
The UCI road team with the most obvious connection to the Trek-equipped Belgian team that Pidcock leaves is Trek-Segafredo, but interestingly Specialized's profile in European cyclocross has waned since Zdenek Stybar won his last World title in 2014.
Despite the interest from UCI WorldTour teams it is understood that Pidcock has been involved in building this brand new team for the coming season and that it will be a standalone British cyclocross team with all sponsors and partners still to be finalised.
Racing for a cyclocross-focused Belgian team meant that Pidcock had to commit to racing in Europe and this new project is expected to give him more flexibility to pick and choose his schedule. The young Yorkshireman based himself in the south of France last winter which involved a great deal of travel to races in northern Europe and his season finished with a disappointing 15th in the World Under-23 championship in Valkenburg.
Pidcock won a total of nine Under-23 races in Europe last season and raced a total of 19 cyclocross races. He may well set out to retain his UCI Under-23 World Cup crown this coming autumn, but it is also possible that he'll also be seen racing more UK National Trophy races.
Full statement on Telenet-Fidea Lions website
In a mutual understanding, Telenet Fidea Lions and Tom Pidcock have agreed to end their collaboration. Last year, Pidcock chose to be part of Telenet Fidea Lions for his first CX winter as a U23, combining it with a British road program. The cooperation went very well, but Tom was on the radar of many teams. Next winter, he will transfer to a newly registered British CX team.

"I want to thank everyone at Telenet Fidea Lions for everything they have done for me last season. I gained a lot of valuable experience and achieved some good results. However, when an opportunity for a British CX team came up, it was something I could not let go," states Pidcock.

Sven Nys: "From the first talks we had with Tom, we knew how he wanted to build his career and we knew he's a rider that's wanted by WorldTour teams. Over the past year, we've worked well together and we preferted to do that for another winter, but when a team with this allure makes him an offer, we can agree to the collaboration with mutual respect."
Trinity Sports Management Press Release
Trinity Sports Management Director Andrew McQuaid was quoted in their press release today: "Working with Tom over the past couple of years, it has been really exciting to see how he keeps developing and improving both on and off road. Creating this team centred around Tom, building an environment he enjoys, seemed to be a natural progression. In addition, we are passionate about helping other young British riders coming through, and look forward to supporting Dan and Emily on their racing ambitions. We are very excited about what this team can grow into over the next few years. We are currently finalising technical and non-technical partners and look forward to sharing more details very soon. Finally, I would just like to add that Telenet Fidea Lions have been extremely understanding of the situation and I extend my gratitude to them for everything they have done to date."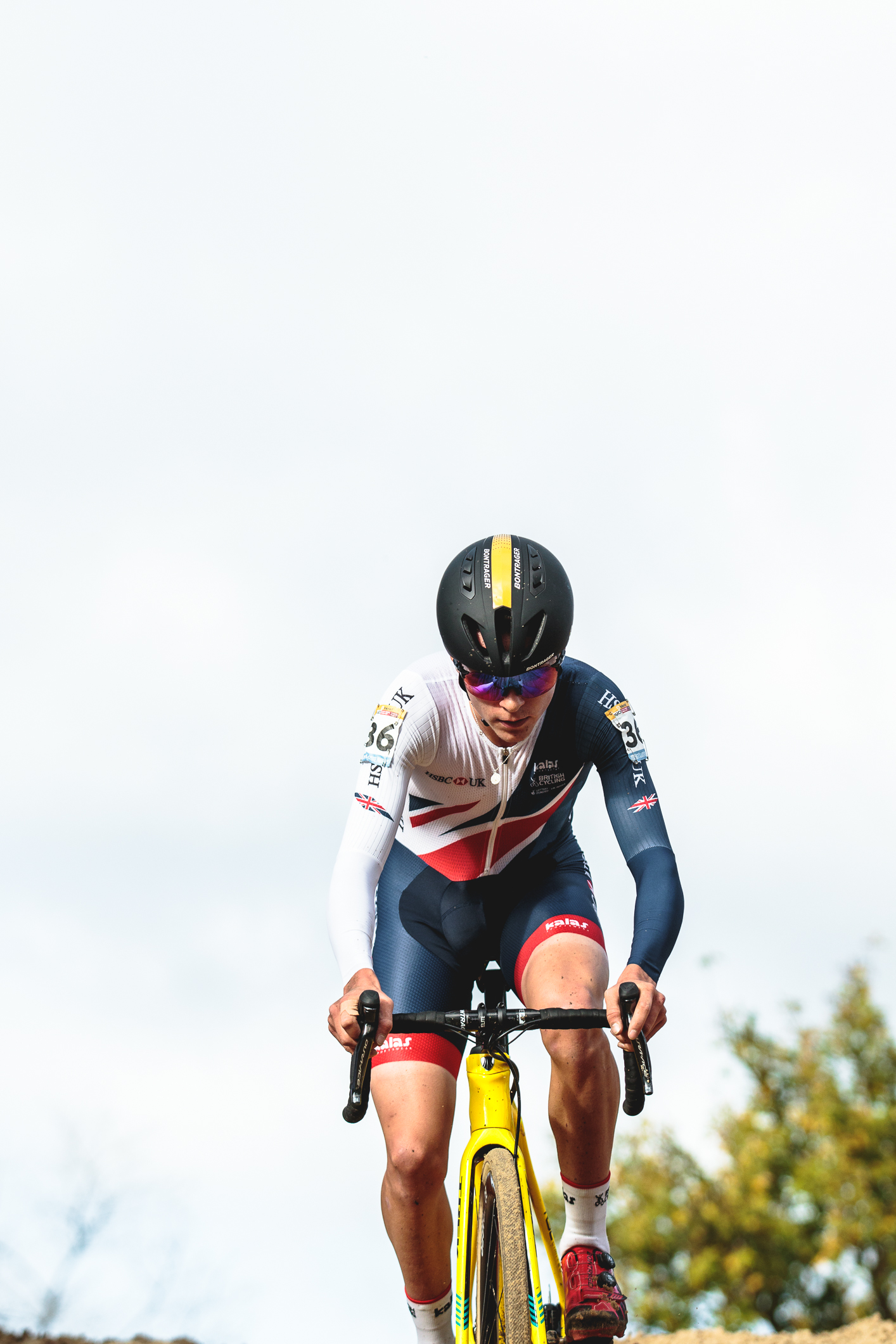 Photos: Dan Monaghan @Cadence_Images
Shop Specialized S-Works CRUX Bikes HERE
Browse Specialized CX Bikes HERE
Browse other CX Bikes HERE
Browse CX Bikes from £640 HERE
Browse Kinesis CX framesets HERE