WITH just one defeat in his last 49 races who can see beyond Mathieu van der Poel retaining his elite World title on Sunday whatever the course? Only Toon Aerts and Eli Iserbyt have beaten the double elite champion - over the tough Ronse course - and that was after Van der Poel had been away on a heavy, two-week, warm weather training camp.

Three-time elite World champion Wout Van Aert (below) simply does not seem sharp enough to challenge his arch rival on Sunday.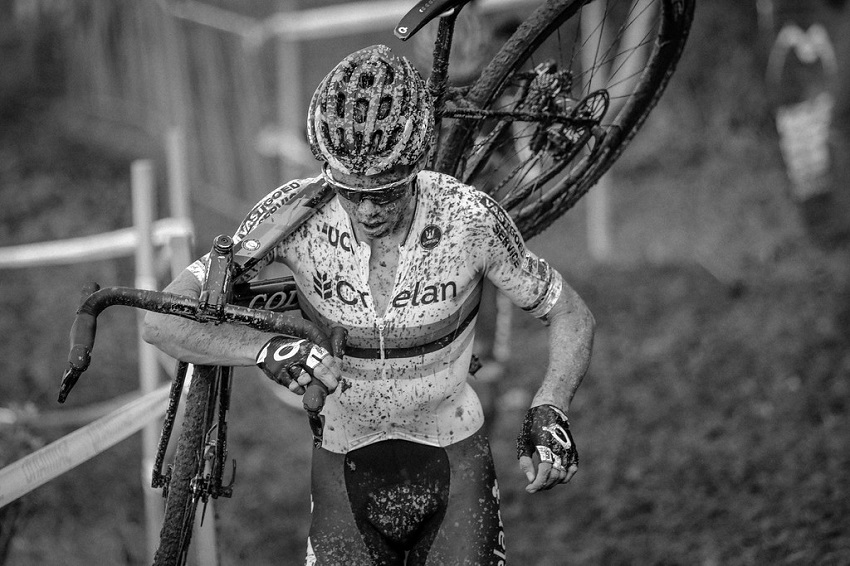 It remains to be seen whether the predominantly flat Dubendorf airfield course will be a true test for the world's best cyclocrossriders, There are a series of trickily steep bankings and five giant bridges around the lap, but aside from those the course is a pan flat grind over thick grass with muddy areas that will deteriorate if the predicted rain arrives. Opinions on the lap vary.
"Take Note. On Sunday we get an old-fashioned mud cross. # lead-heavy. No tactical games. Simply the best rider wins the cross here. BK Wachtebeke is closest to this course." - Sven Nys.

"It is already really heavy and very flat. Lots of bumps, which hopefully smooth out. Lot's of long straight aways to lay down power and a few little kicks, with tricky off cambers, to break things up. It is a pretty lame course if you ask me." - Kerry Werner (USA).
Let us hope that the racing can provide the spectacle, but it's a far cry from the classic Swiss courses of yesteryear and hopefully not a disappointment to a worldwide audience. The flat and narrow course is hardly a great advertisement for the sport, but the bankings - ascents of and descents from - could provide the intrigue especially if conditions get really heavy.
Elite men
It will take something exceptional to knock Dutchman Van der Poel off the top step of the podium on Sunday such as illness, a bad crash or mechanical problems. The only other scenario might be a completely united Belgian team launching a series of repeated attacks, but then who is to say that Van der Poel cannot cover two, three or more successive moves?

Over what looks set to be a heavy course Toon Aerts is likely to be Van der Poel's main challenger but the other big engines looking for a medal are Van Aert and new Belgian champion Laurens Sweeck. Tim Merlier is an outsider for a medal but I'm not sure the course truly suits Eli Iserbyt or British champion Tom Pidcock despite them being in great form.
Double World champion Sven Nys particularly warns riders about the tough bankings.
"They are just bankings, but very steep bankings," Nys told Sporza. "Keeping a grip on the ascents is very difficult and if you are there with four riders behind one other, you are delayed in a traffic jam. On the descent it is essential to click in your pedals right away. If you don't, it is very dangerous to hit the ground below."
Low tyre pressure will be the order of the day says Nys and due to the mud, "It is a question of changing your bike every lap and maybe even twice per lap."

The bridges will also play an important part in the races Nys feels.
"They are really difficult," Nys says, "Mainly because of the ground just before the bridges, something that will only get worse because of the rain that is still expected. Before the bridges you can't make much speed. Those bridges are going to hurt, for sure."
"The bridge just before the finish is crucial," Sven Nys concludes, "because after the descent there is only one left turn and you are into the sprint."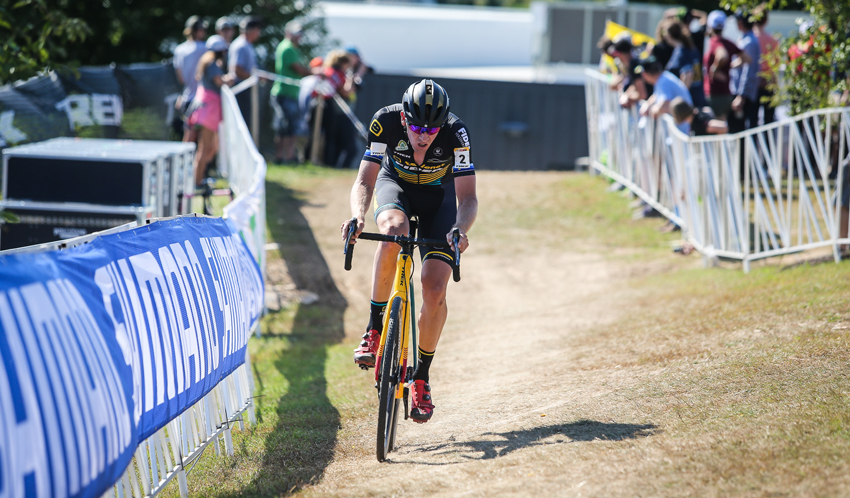 Race schedule -
Saturday (all times CET)
11:00 Junior women.
13:00 Under-23 men.
15:00 Elite women.

Sunday (all times CET)
11:00 Junior men.
13:00 Under-23 women.
14:30 Elite men.
The racing all kicks off at 11:00 CET on Saturday with the Under-19 women, many regions (including the UK) can watch via the Red Bull TV website or the UCI feed. There will be some coverage on the BBC Red Button but not necessarily all races or live - details here.
Don't forget to follow our CYCLOCROSSRIDER Facebook (and other social) for updates over the weekend.
Read our 2020 Women's championships preview here.
.....

Support our Partners
Browse Specialized CX Bikes HERE
Browse other CX Bikes HERE
Browse CX Bikes from £849 HERE
Browse Kinesis CX framesets HERE
.....