WHETHER it was myth or fact, Sven Nys reputedly tested pre-production Shimano Di2 groupsets by throwing them in a swimming pool for days before they were fitted to his race bikes. The hard winter of an elite cyclocross season was used as the ultimate proving ground for new or prototype componentry.

So, as Mathieu van der Poel's road race bikes are now fitted with the new Dura-Ace Di2 groupset - and Shimano say (for now) the groupset is primarily for traditional road riding and racing - will any of this componentry make it over to his 'cross bikes? These components should start appearing in your shops from October and will only be available on a limited range of road bikes (with chosen brand partners like Canyon) prior to that.
According to Van der Poel's Alpecin-Fenix team though they have not tested the new 12-speed Dura-Ace Di2 R9200 on cyclocross bikes ahead of the new season. This may confirm what Shimano have said about the groups being primarily for traditional road riding and racing or it may just reflect the amount of time and hardware needed to switch from 11 to 12-speed (wheels would not actually have to be upgraded) for one individual rider or a large 'cross team.
Shimano confirmed to us this week that their sponsored cyclocross riders and teams will remain using the 11-speed R9100 series but also told us, "for now, we have not announced the CX spec at Dura-Ace R9200 level."
With this launch Shimano say they have completely revised its Di2 platform "to improve shifting speed whilst making the shifter-derailleur connection wireless, and still ensuring absolute reliability."
According to Cycling Tips, "One area where the previous-generation Dura-Ace Di2 already excelled was shift speed, and although the difference is quite subtle, this new version somehow manages to be even quicker."

TURN IT UP TO TWELVE
SRAM were the first to market with 12-speed for mountain biking, and then wireless electronic 1X12 gearing, but Campagnolo were the first major component company to add a 12-tooth sprocket to its road drivetrains (for rim-brake and disc-brakes) with the release in summer 2018 of Super Record and Record mechanical groupsets.
Soon after Shimano also brought 12-speed to their top end mountain bike mechanical groupsets in September 2018 and now the extra sprocket has been introduced to the highly anticipated semi-wireless (a fully-wireless cockpit and derailleurs that still connect to a central battery) Dura-Ace Di2 R9200 and Ultegra Di2 R8100 road groupsets.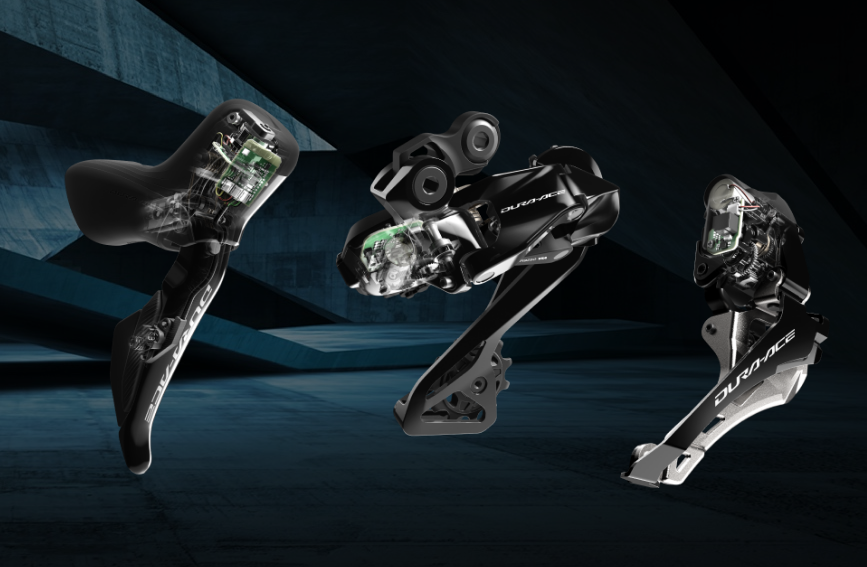 NO CLUTCH (FOR NOW)
One of the first things of note to offroaders is there is no pulley cage clutch on the rear derailleurs (for now) which immediately makes them less appealing to some for rougher riding - such as cyclocross - looking to eliminate chain slap. Clutched rear derailleurs are not an essential to cyclocross racing though. The new rear derailleur incorporates Shimano's Shadow system which adds tension to the derailleur pulley and helps with chain retention.
Campagnolo replaced their short-cage and medium-cage derailleur options with a single 72.5mm-long cage that works with both their 11-29T and 11-32T cassettes. Shimano have followed that lead with new rear derailleurs with a single, longer, pulley cage length that works with every gear combination Shimano offers (and that reportedly provide 60% faster movement than previously).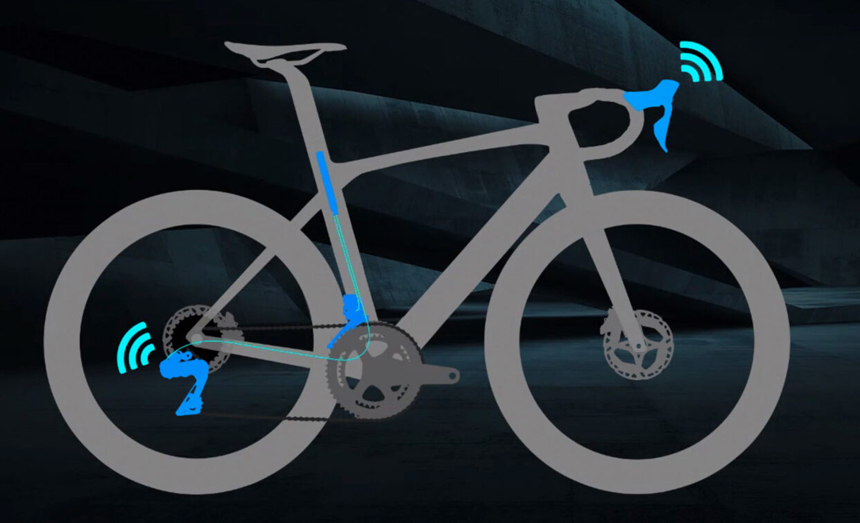 THE EXTRA SPROCKET
One of the advantages of more sprockets of course is more tightly spaced gaps on the cassette but Shimano have not followed SRAM with a 10 tooth sprocket claiming it did not help with "drivetrain efficiency". The trend of bigger sprockets has been widening the gap between the smallest and biggest sprockets and "Campagnolo felt that the gaps in-between are now getting bigger than ideal, so the decision was made to add the twelfth in the middle" which is also what Shimano have done.
Cassette tooth wise Shimano will have 11-30T and 11-34T options to begin with and a racer-focused 11-28T following (in Dura-Ace version only). That makes it possible to get a 'factory' 1:1 lowest gear (in Dura-Ace and Ultegra) without having to use aftermarket components. The new cassettes have also been designed to be backward-compatible with existing Shimano 11-speed hubs and wheels.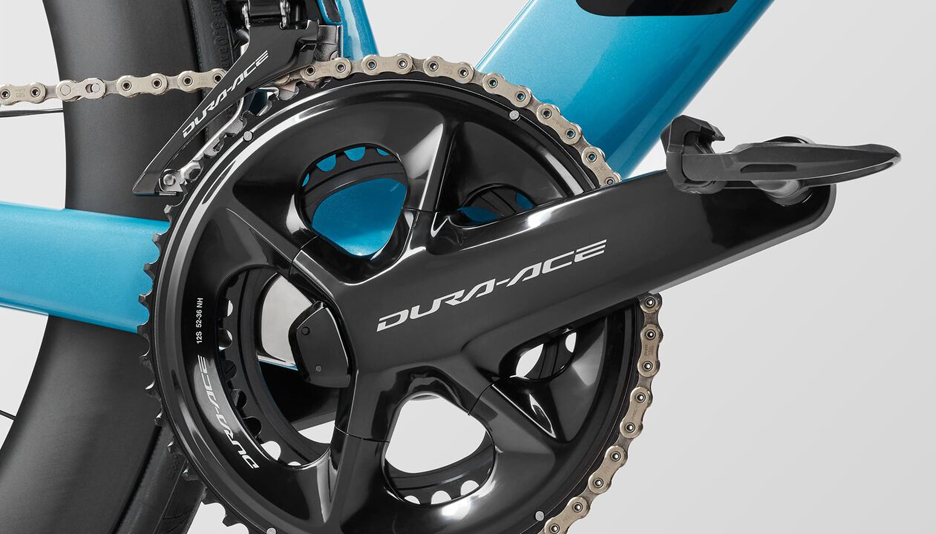 THE END OF ULTEGRA
The disappointing news is that this launch will, in time, spell the end of mechanical Ultegra which will soon be electronic only and what Cycling Tips calls "arguably the best all-around higher-performance mechanical road groupset value on the planet" will become extinct. It's likely though that Shimano 105 will be redesigned to be more like the outgoing mechanical Ultegra.
Dutch superstar Van der Poel might currently be sidelined with injuries suffered in that crash in the Olympic mountain bike race but his new road bikes have been built (WATCH BELOW) and from December 2021, a touch over £10,000 will get you an identical Canyon Aeroad CFR DISC in blue with a MvdP head badge.
For now though it looks like Mathieu's stable of Canyon Inflite CF SLX cyclocross race bikes will remain 11-speed with a mix of Shimano Dura-Ace R9100 componentry.
Watch Mathieu's Canyon road bike mesmerisingly being "dream built" with Dura-Ace Di2 R9200 (after a short intro) CLICK HERE.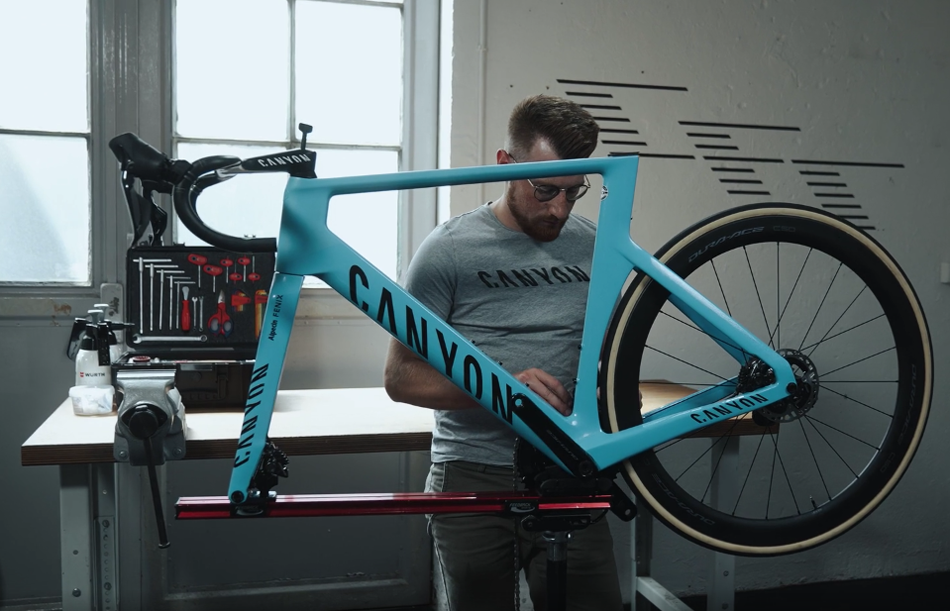 BUY SHIMANO