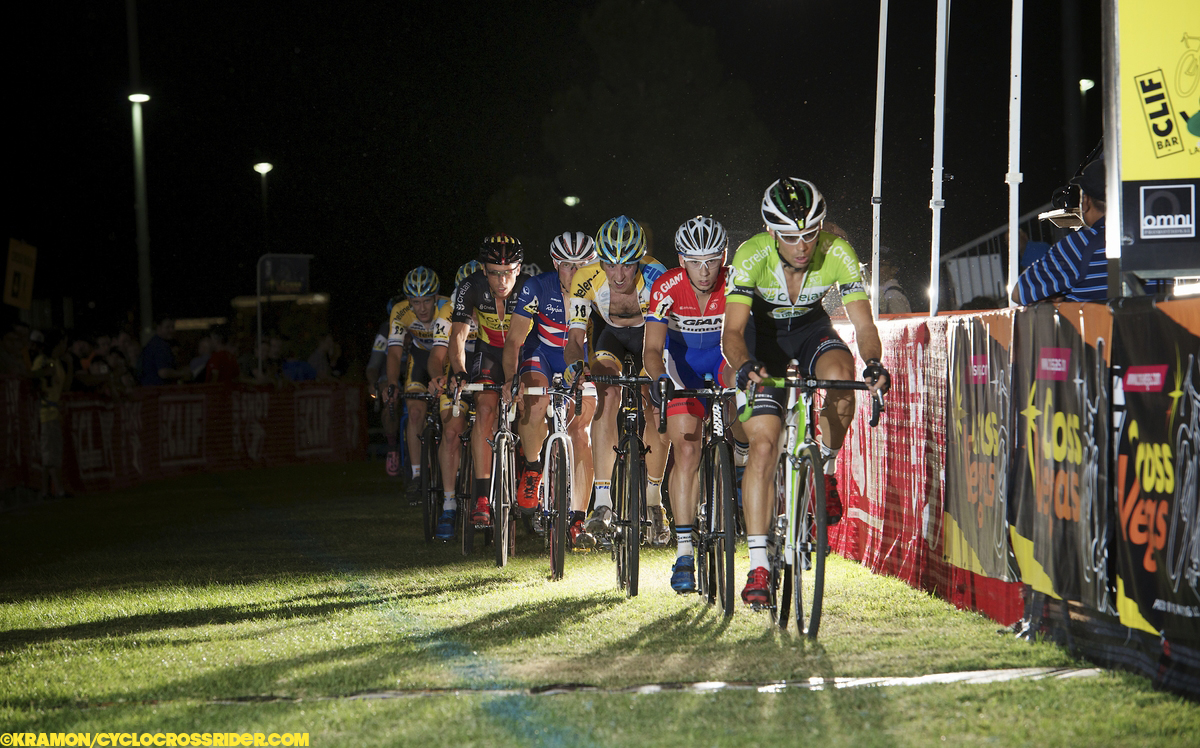 Clif Bar CrossVegas is arguably America's biggest cyclocross race, and this year was no different. The Elite Men's start line was packed with national champions including two-time World Champion Sven Nys (Crelan-AA Drink), Dutch Champion Lars van der Haar (Shimano-Giant), and US National Champion Jeremy Powers (Rapha Focus). In this edition of How The Race Was Won, Cosmo breaks down 60 minutes of intense racing into three and a half minutes of even more intense analysis. The race was complete with crashes, big attacks, and plenty of elbow-bumping.
For the in-depth Cyclocrossrider race report CLICK HERE.
For the full replay of the BTB TV LIVE broadcast of Clif Bar CrossVegas CLICK HERE.
More US coverage coming your way soon
Cyclocrossrider is very pleased to announce an exclusive distribution partnership with Behind the Barriers TV.
Cyclocrossrider is the exclusive UK media partner of BTB TV and will publish the films to its own growing audience through its website and social media channels.
Jeremy Powers of BTB TV said of the link: "We're super excited to be working with Cyclocrossrider – the site looks amazing and the content backs up the look and feel. These guys know the sport, they're living and breathing it."
Behind the Barriers TV (BTB TV) is owned by American 'cross champion Jeremy Powers and shares a common aim with Cyclocrossrider.com – to promote and grow the exciting sport of cyclocross. BTB TV produces films covering American cyclocross from every angle - from live race coverage to behind-the-scenes looks at the athletes, rider interviews, tech features and produced the worldwide live webcast of the Cross Vegas races.
Enjoy this week's edition of How The Race Was Won! Have any comments, questions or rants about How The Race Was Won? Send them to Cosmo on his Twitter or check out the Cyclocosm Blog.