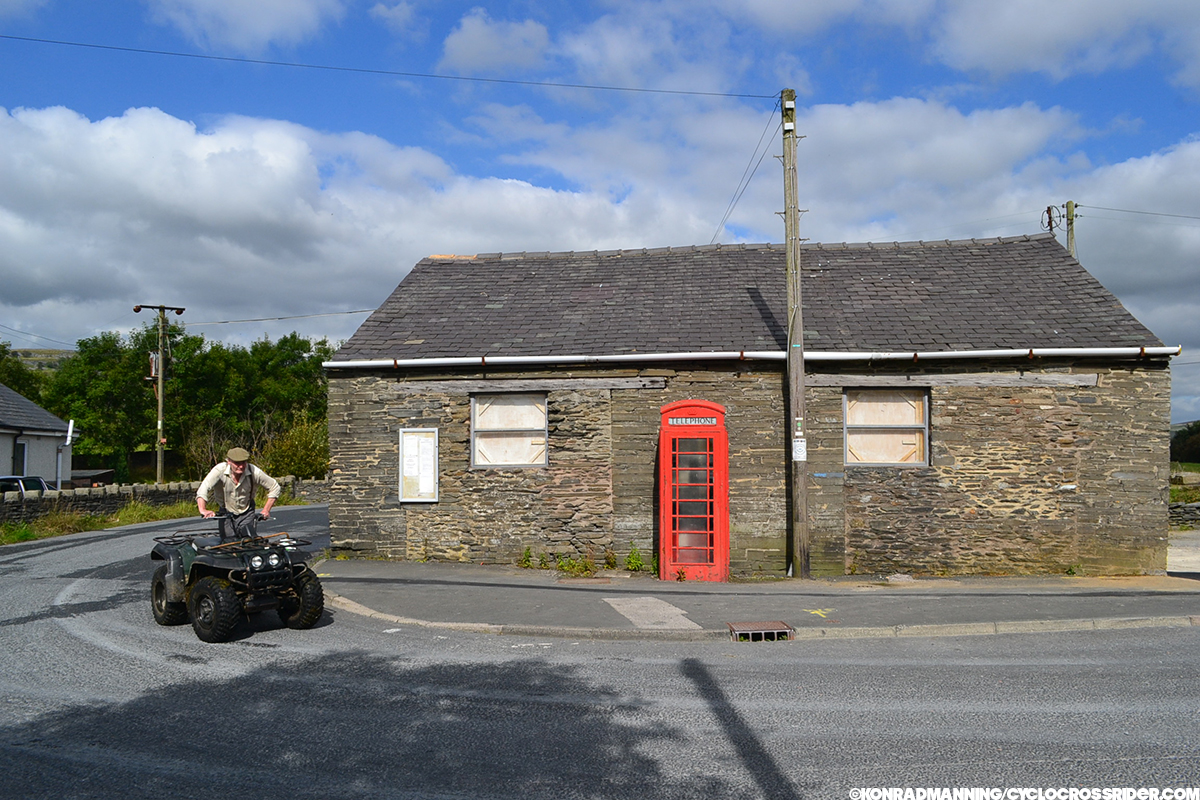 The unassuming start line in Helwith Bridge.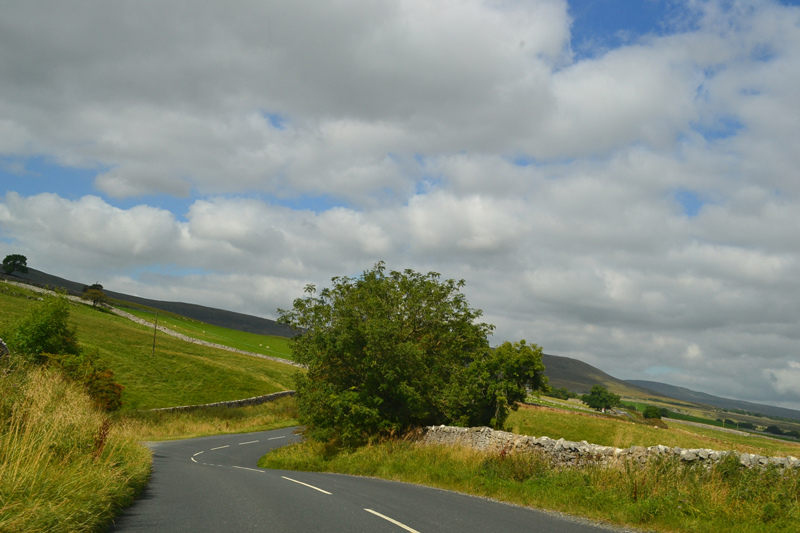 The 'rolling' four and a half mile road section to the first off-road at Gill Garth is by no means easy.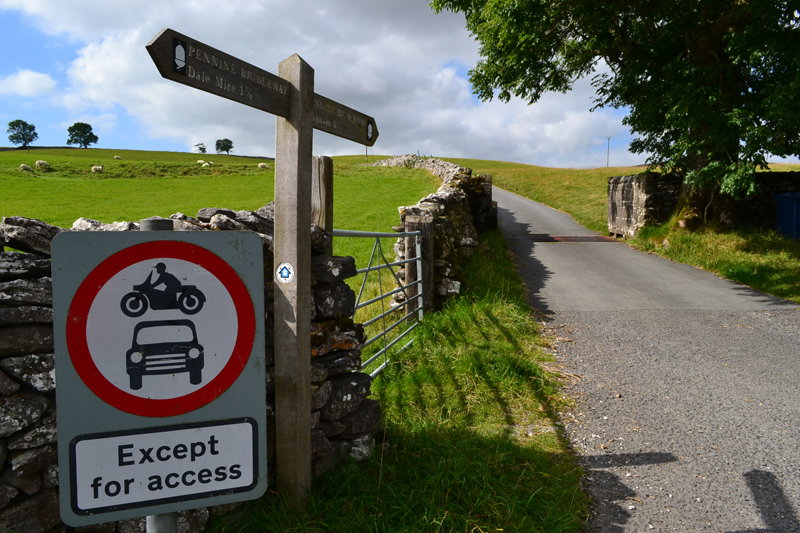 The turning onto the approach to Ingleborough at Gill Garth is an annual bottleneck. Beware.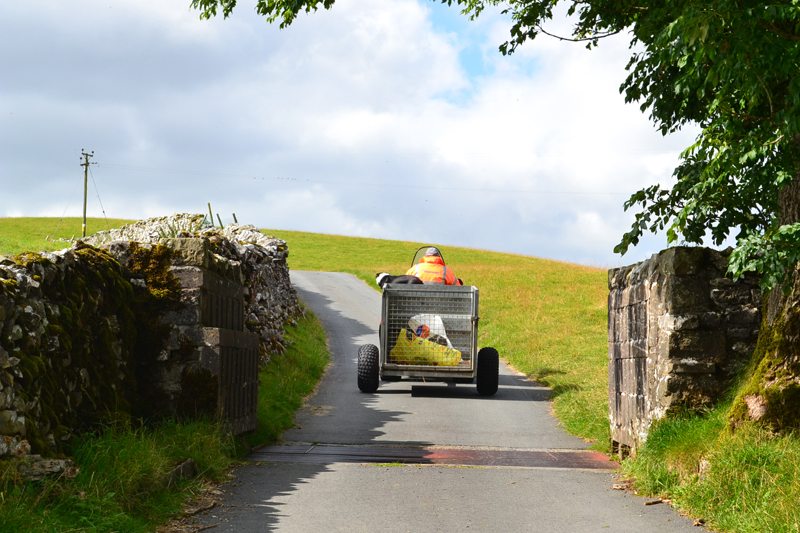 The cattle grid here can also cause some consternation and hesitation especially to first-timers.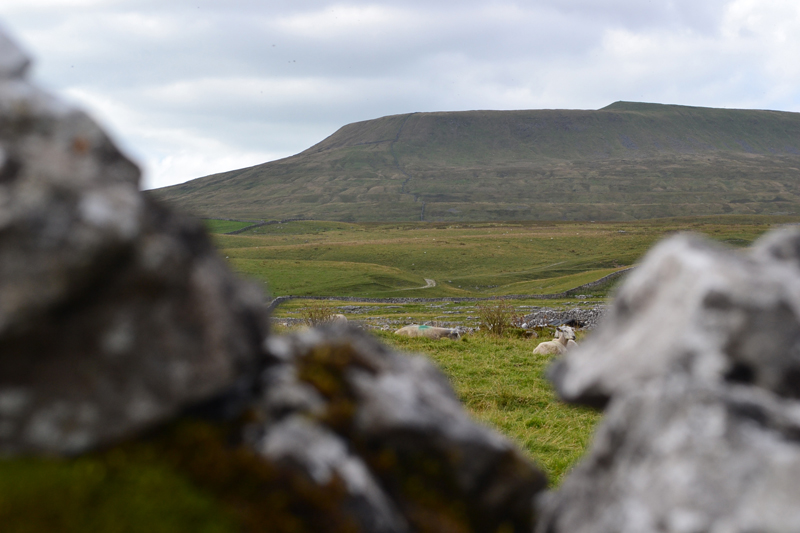 The first and often photographed first climb of Simon Fell. Yes, that is what you are going up.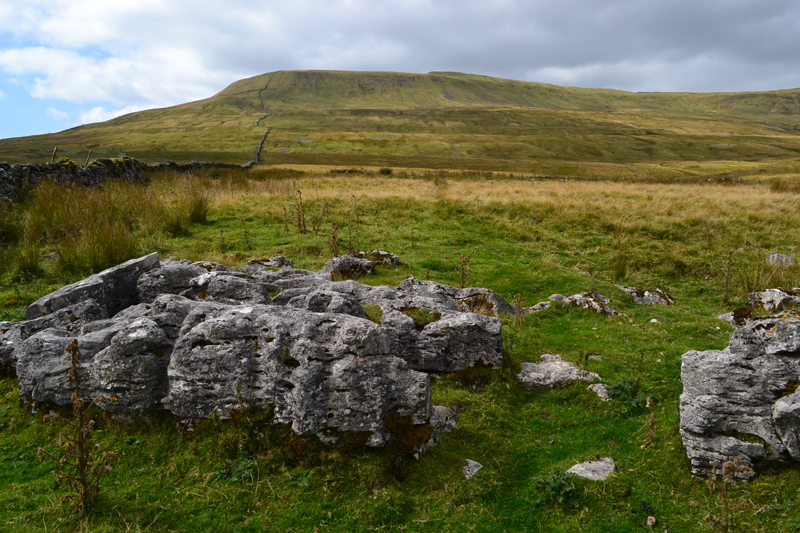 Squeeze between the limestone clints and you are onto Simon Fell proper.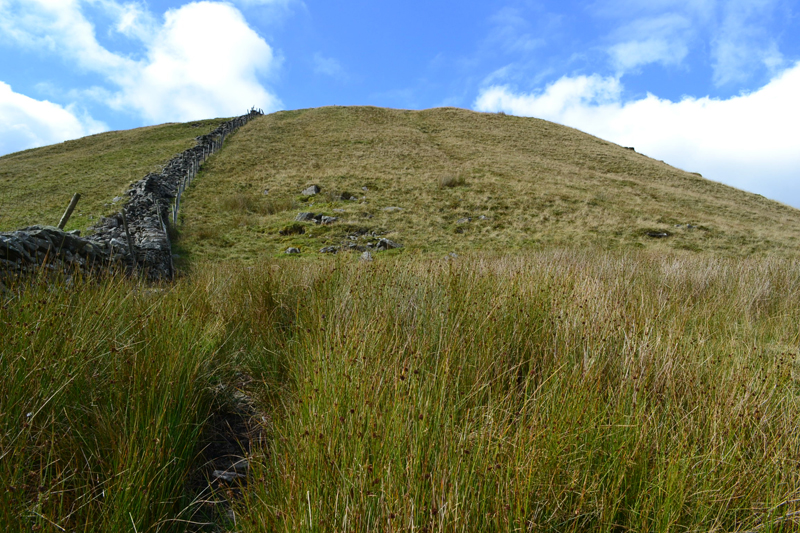 This is the steepest part of Simon Fell - the final push.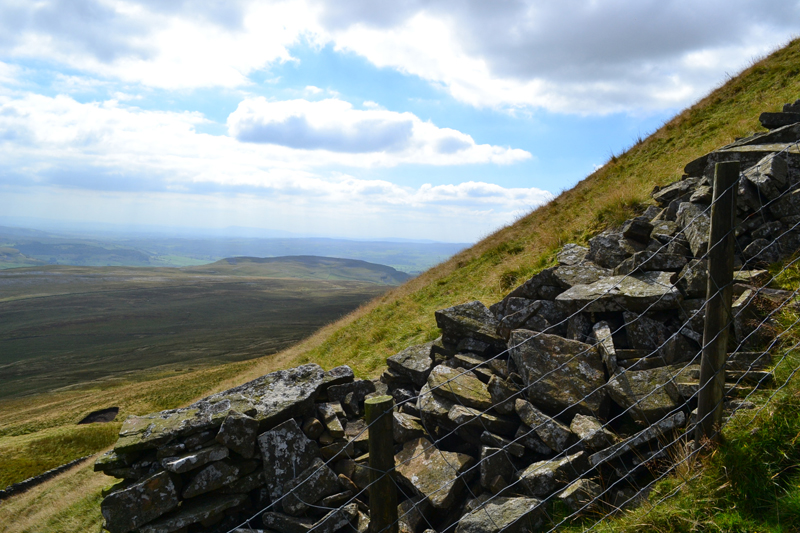 It feels even steeper than it looks with a bike on your shoulder.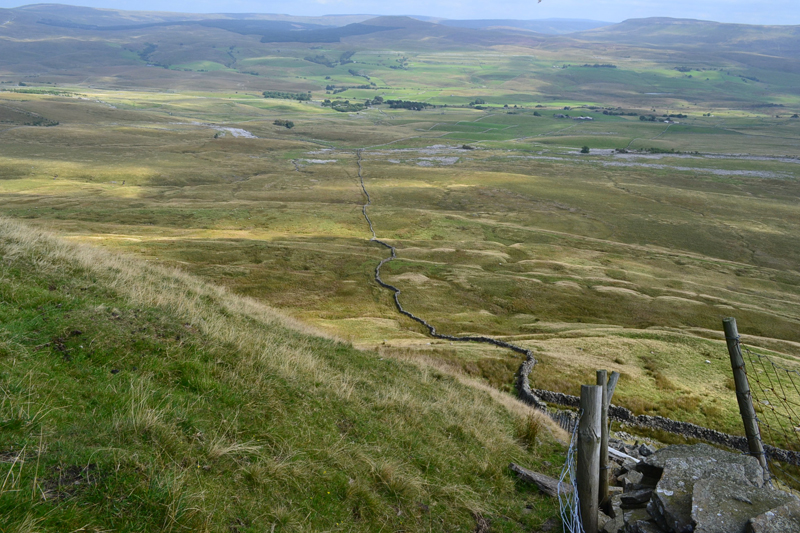 Looking back - this is where you've just climbed from Gill Garth.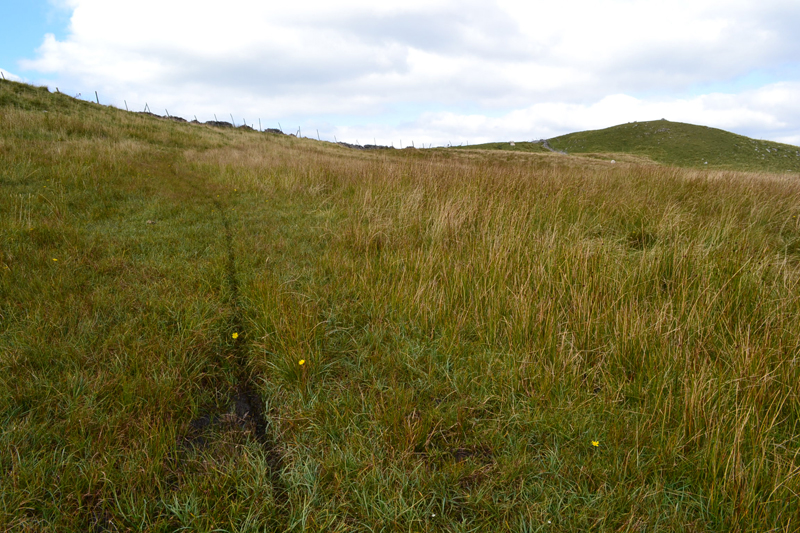 The top of Simon Fell can be soggy and windswept.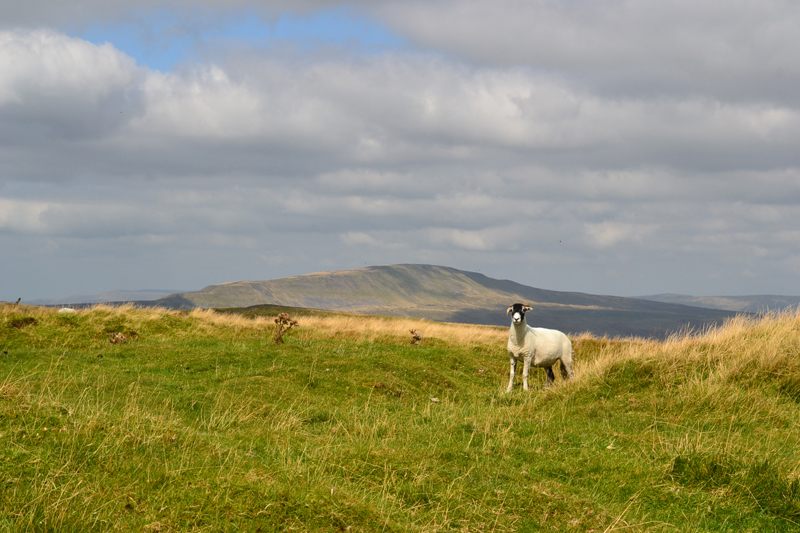 To the north is a glimpse of the second peak Whernside.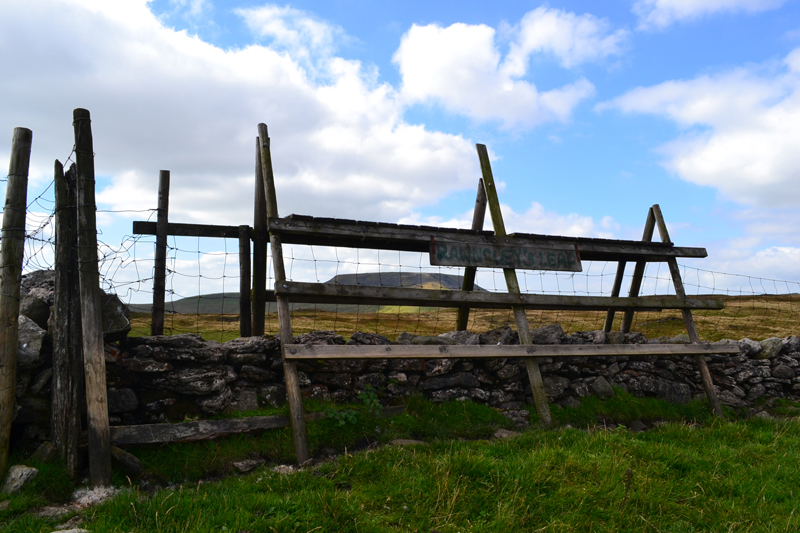 Another bottleneck on Simon Fell has been improved by the construction of "Rawnsley's Leap."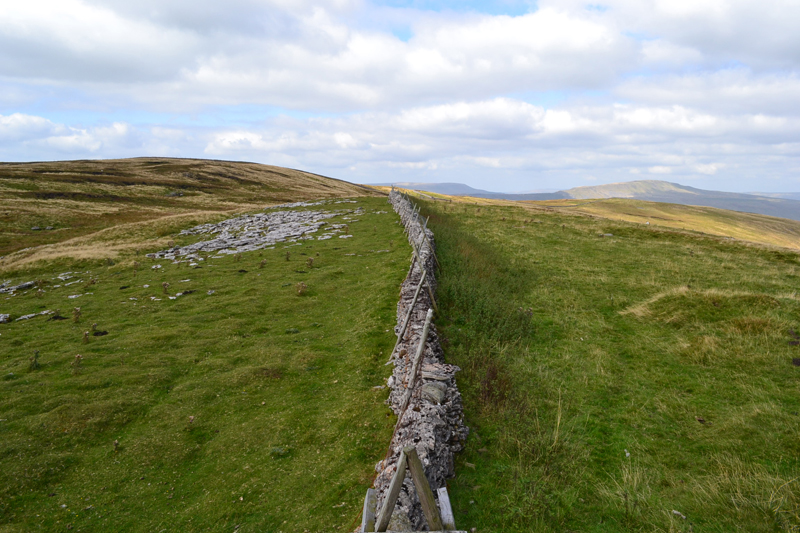 The view from "Rawnsley's Leap" - named after race winner and 50 years the organiser, John Rawnsley.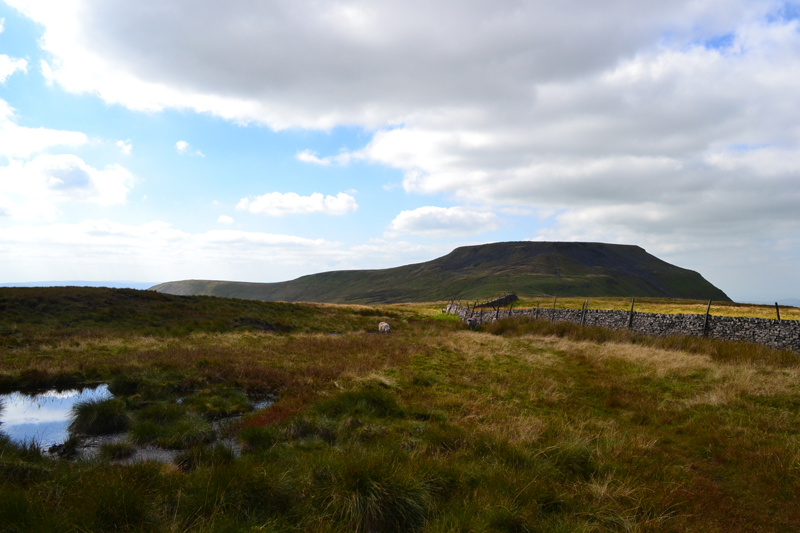 Soon the actual summit plateau of Ingleborough looms into view.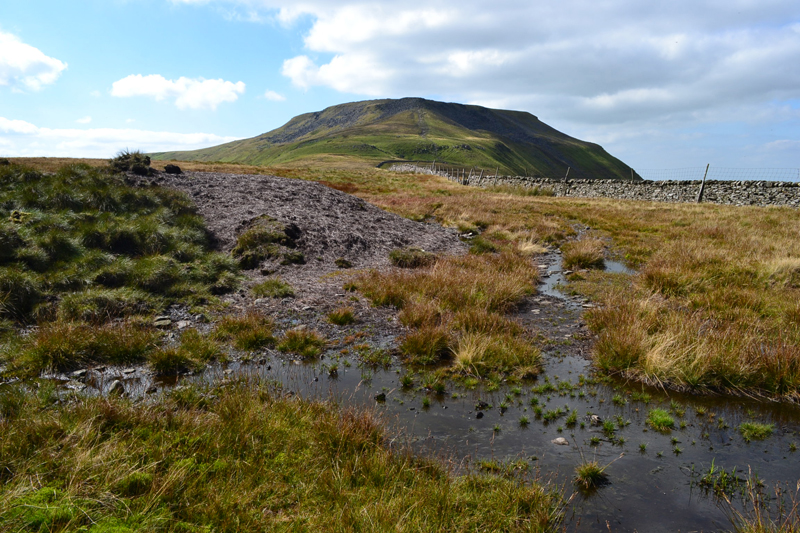 Wet parts...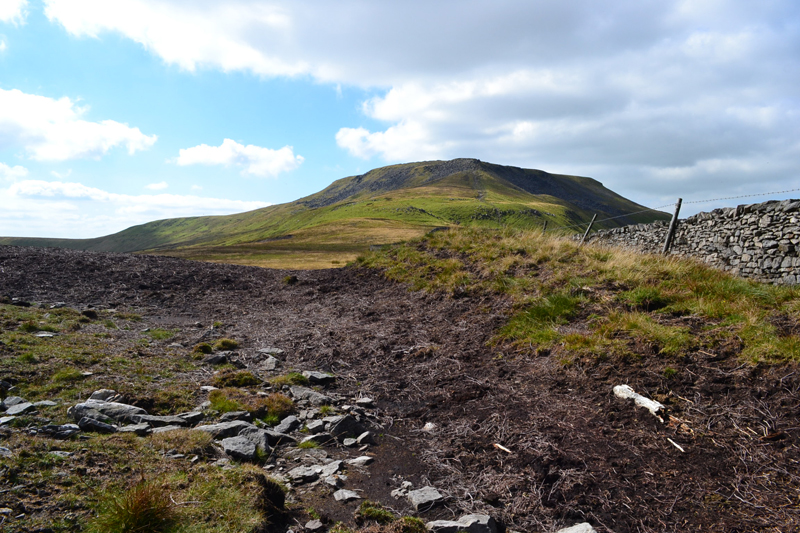 ...dry parts.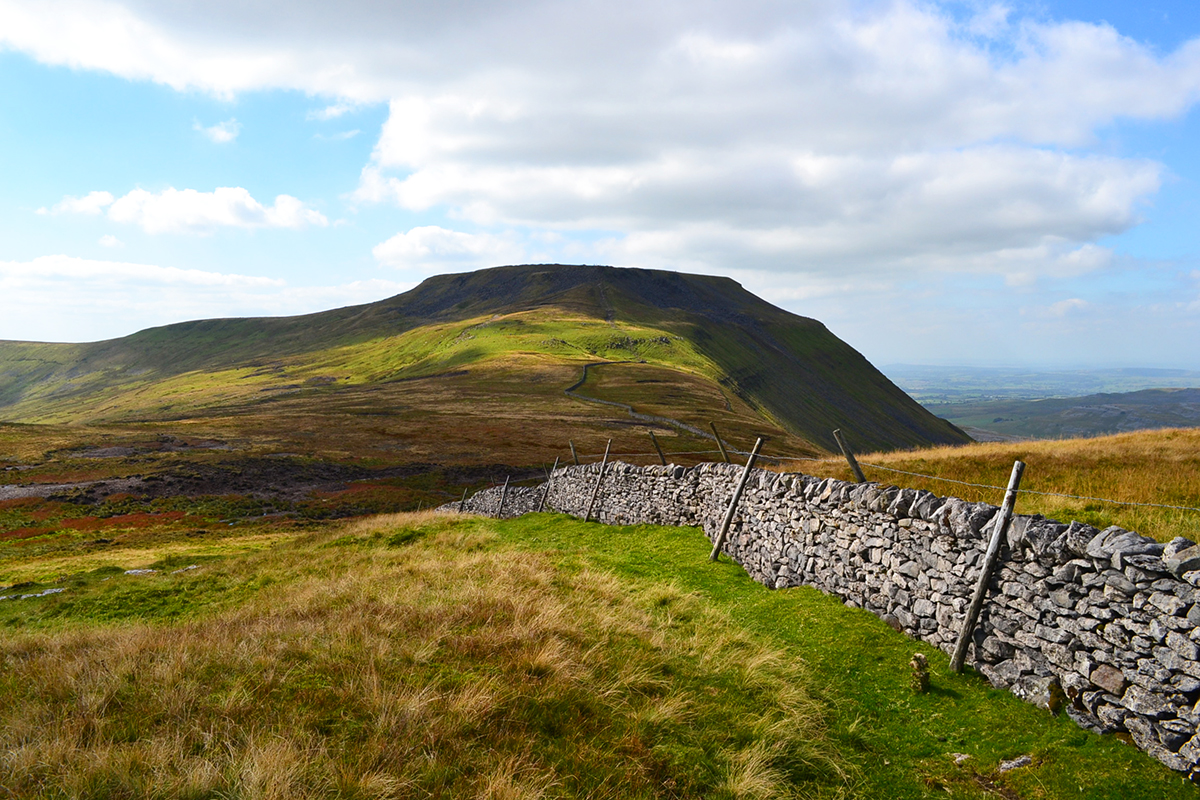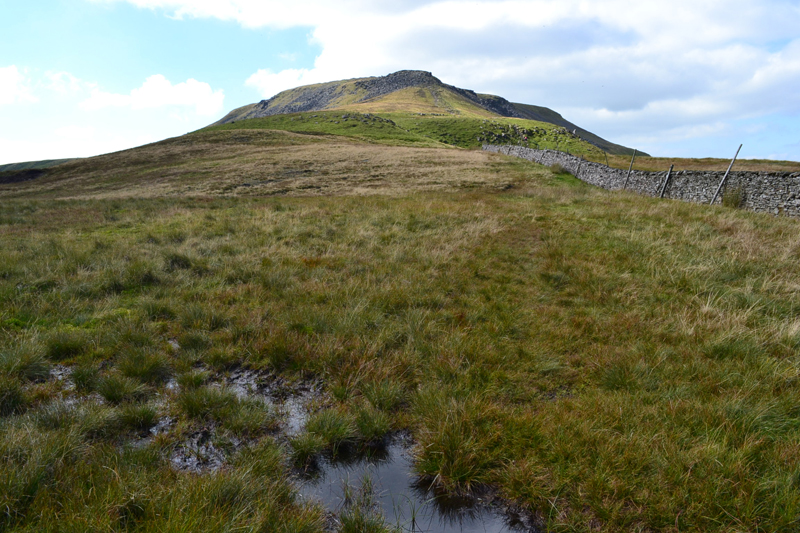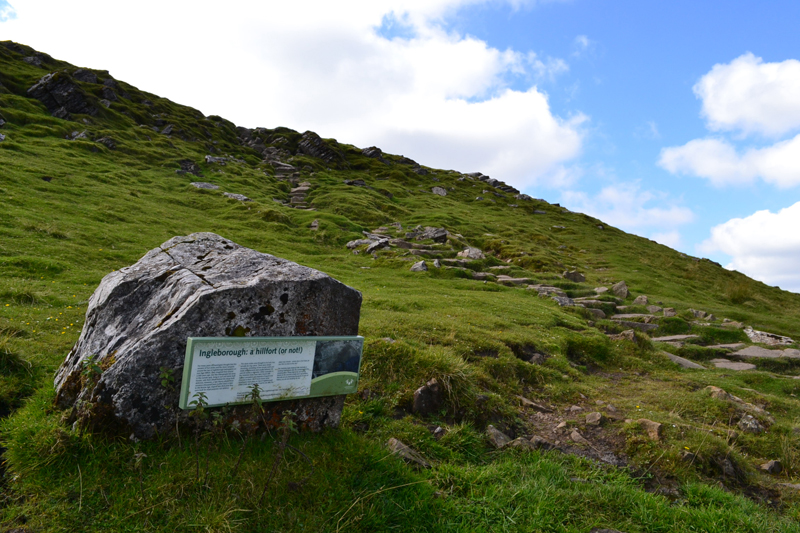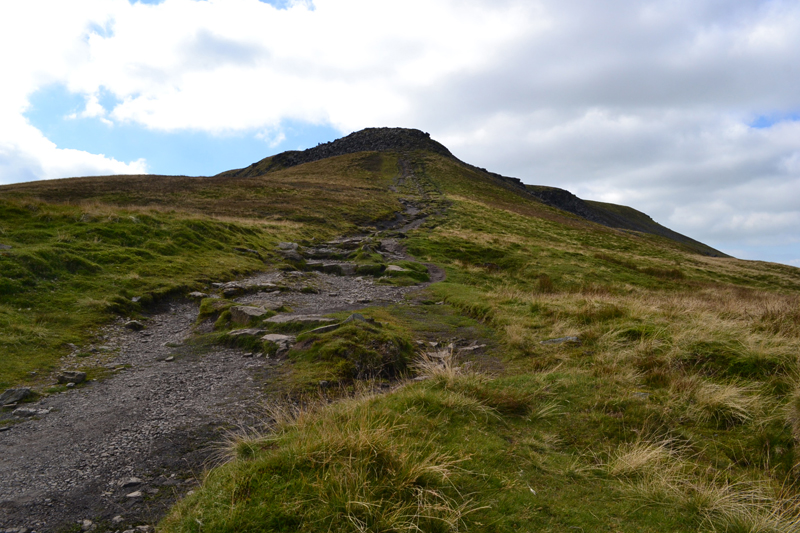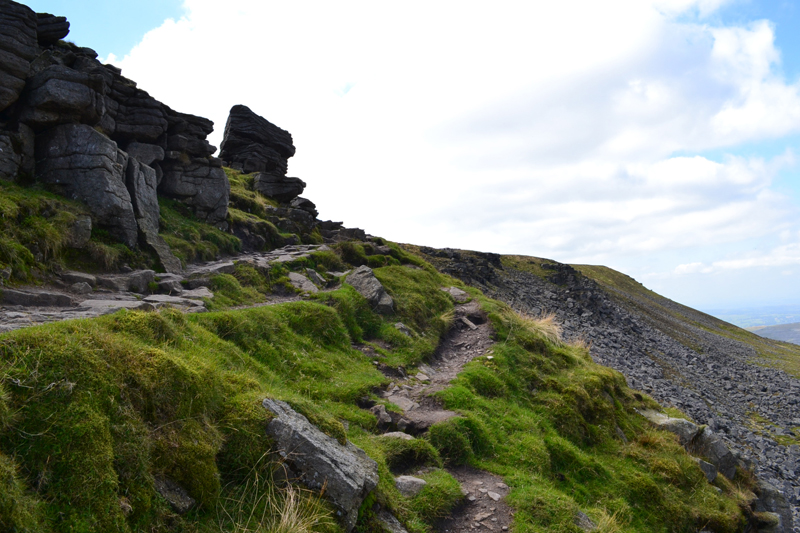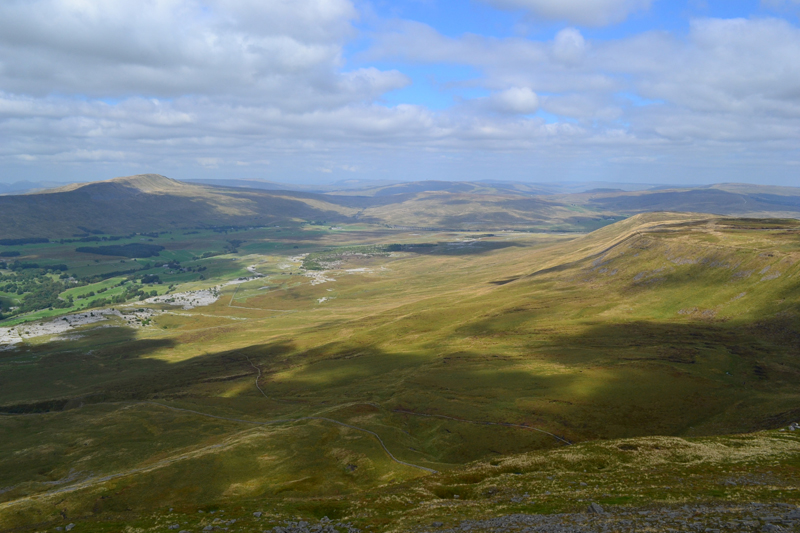 Riders probably won't get the chance to look, but this is the view off to the north towards Whernside.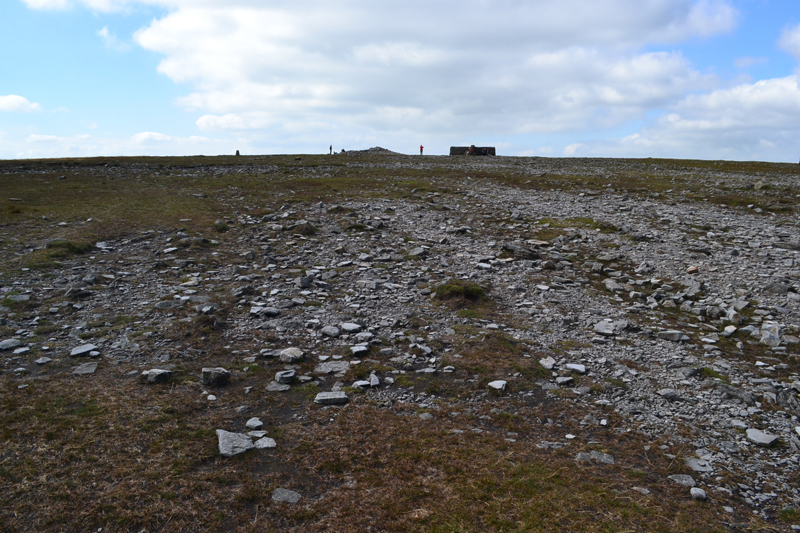 Ingleborough summit.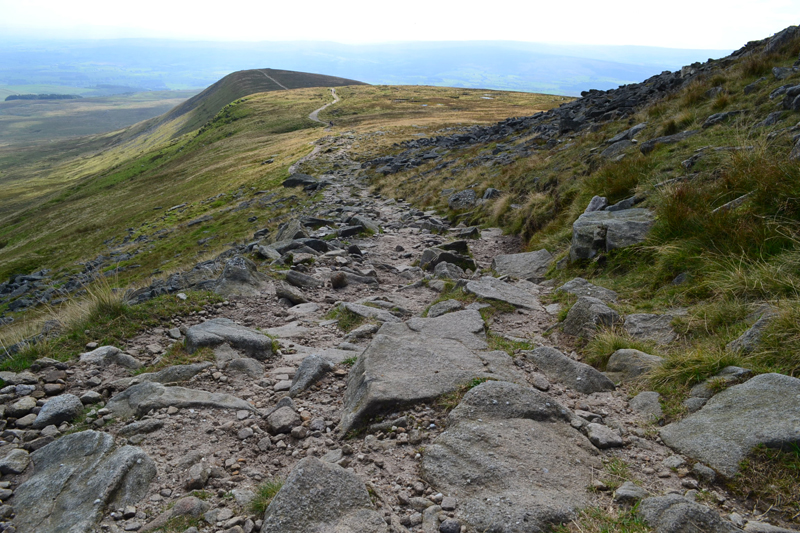 The first rocky part of the descent.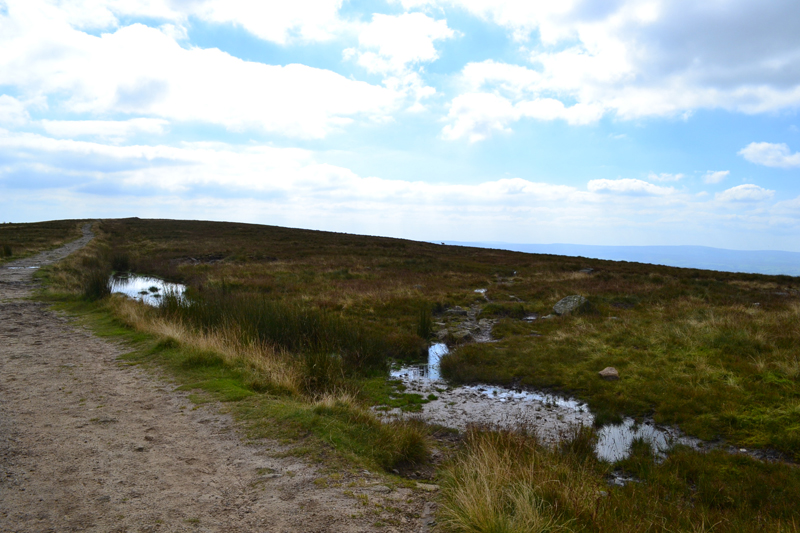 Turning right off the main path and heading for Cold Cotes.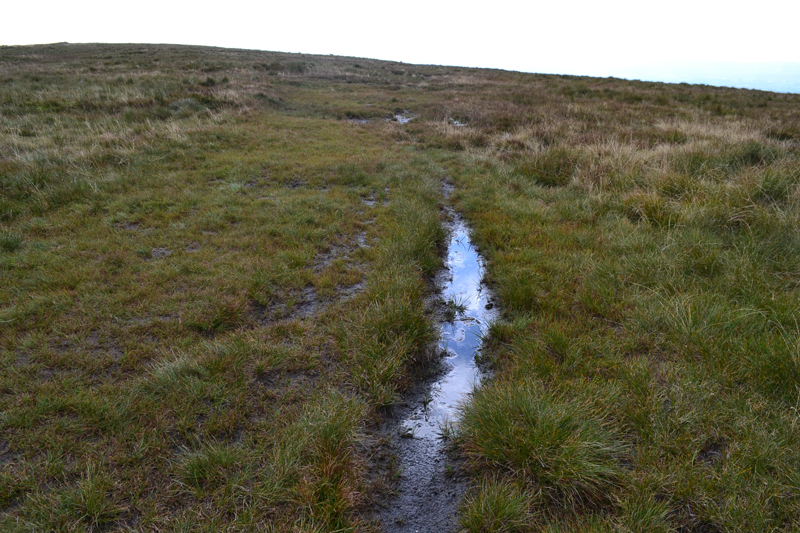 Soggy - three weeks ago.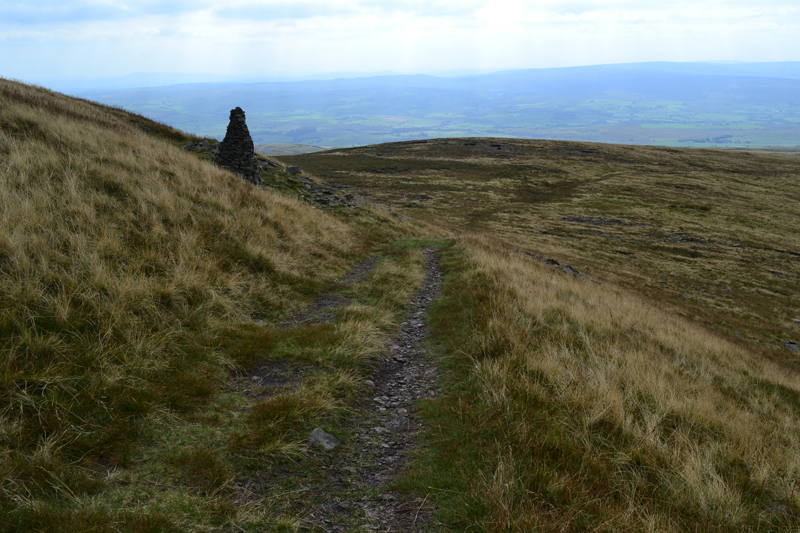 Some of the faster parts of the Ingleborough descent - done in under 15 minutes by the fastest riders.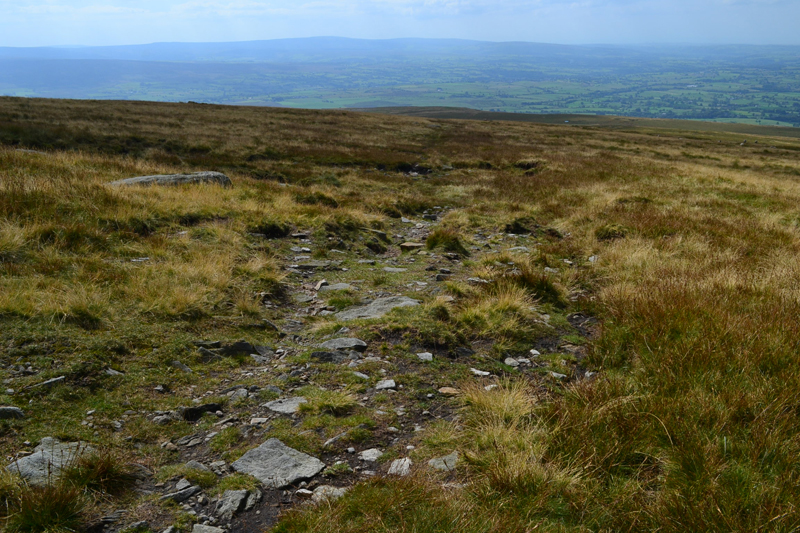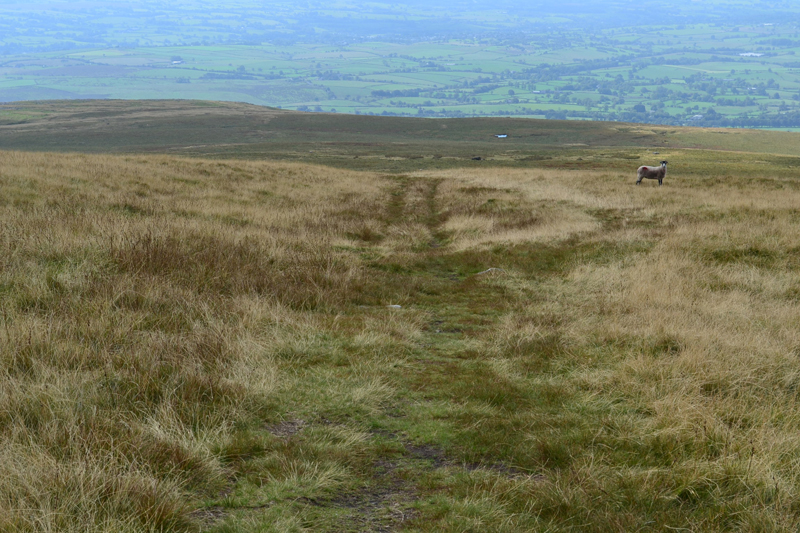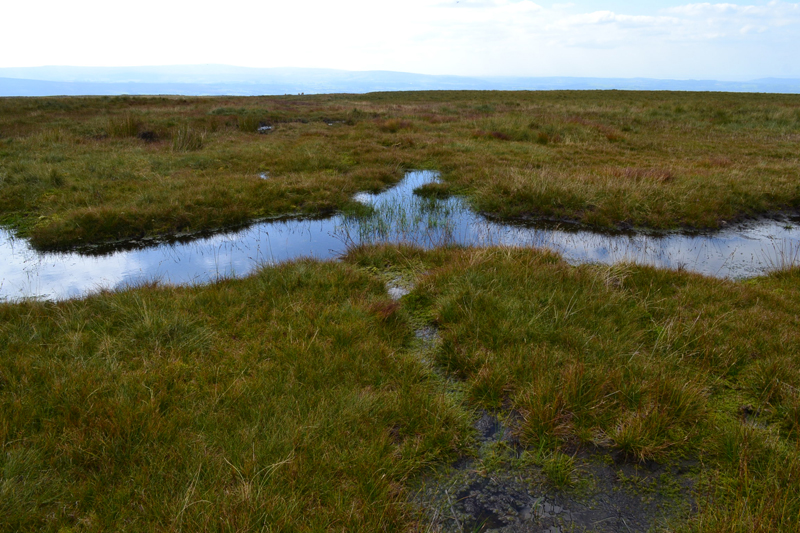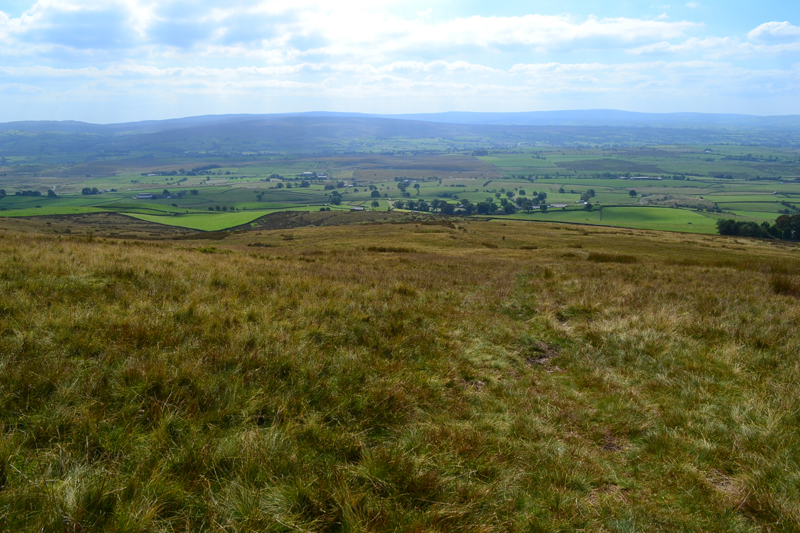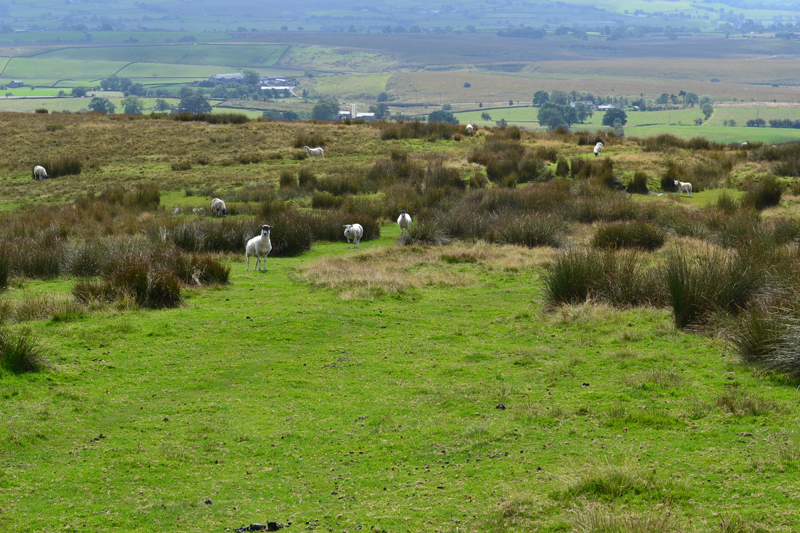 The approach to the road at Cold Cotes.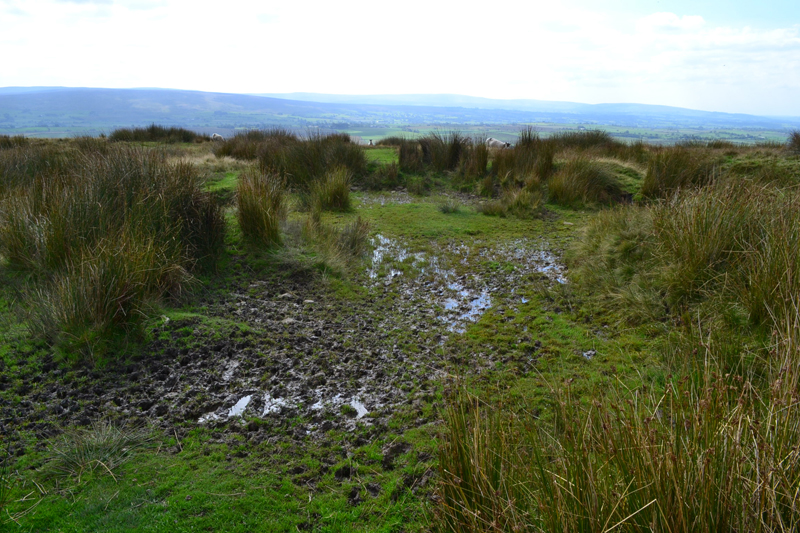 This is the mud that has caused some spectacular crashes - some caught on film.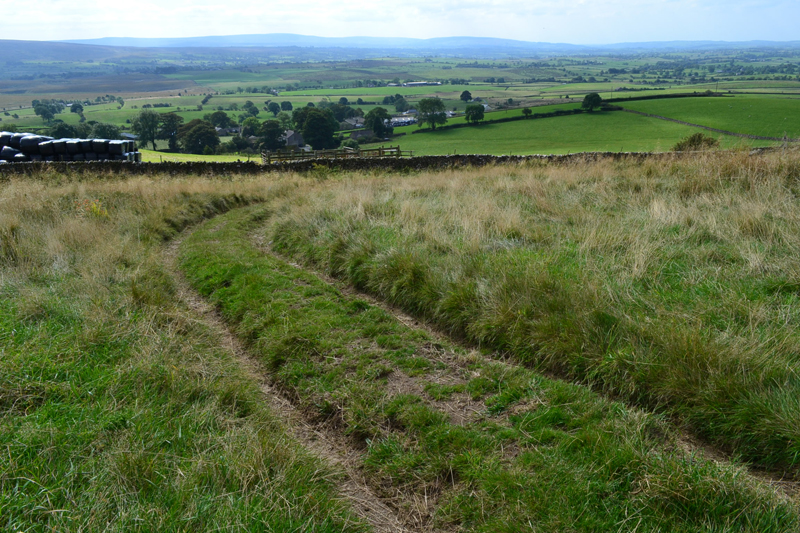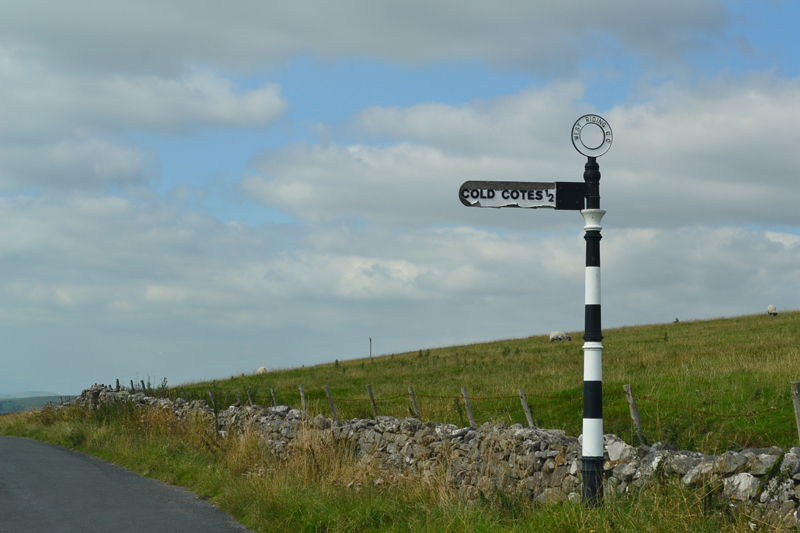 And finally onto the rolling 5 mile road section to the foot of Whernside...
Next peak: Whernside here.
A more general article touching on the history, appeal and challenge of the Three Peaks race is here.
Current Met Office weather forecast for the Three Peaks area (2014): Thursday: A cloudier and windier day with patchy rain, this mostly light with a few heavier spells. The best of limited brighter intervals are likely in the east during the afternoon. Maximum Temperature 17C. Outlook for Friday to Sunday: Friday starting with a little rain, before brightening later with some warm sunny spells developing. Mainly dry over the weekend with some chilly, misty starts clearing to sunny spells later. Issued at: 0500 on Wed 24 Sep 2014