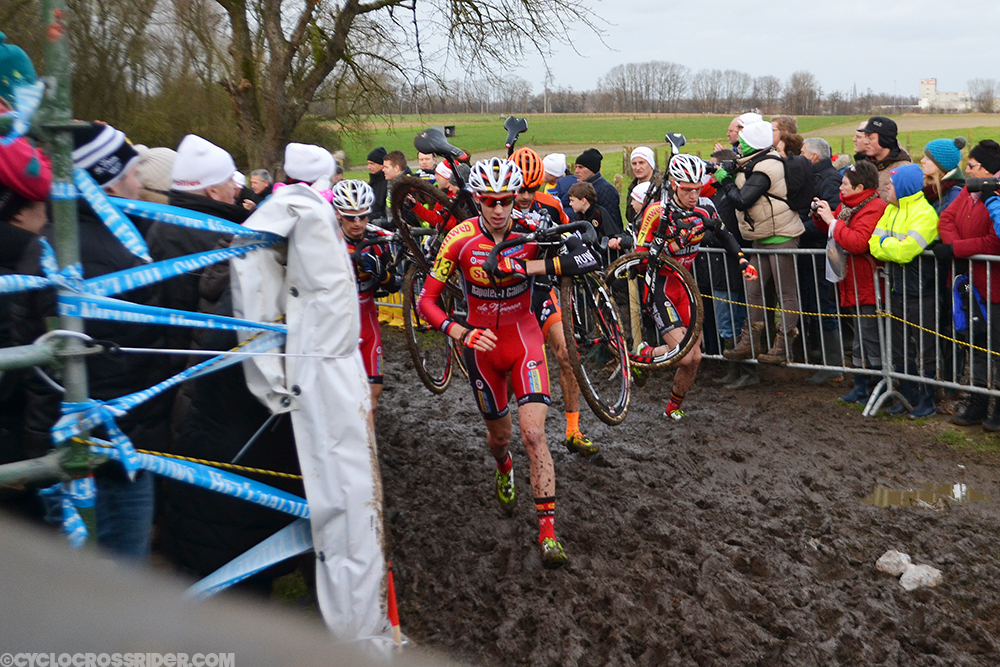 Michael Vanthourenhout leads to the first bridge as Sunweb-Napoleon Games riders amass at the front (l-r: Pauwels; Vanthourenhout; Peeters; and Merlier).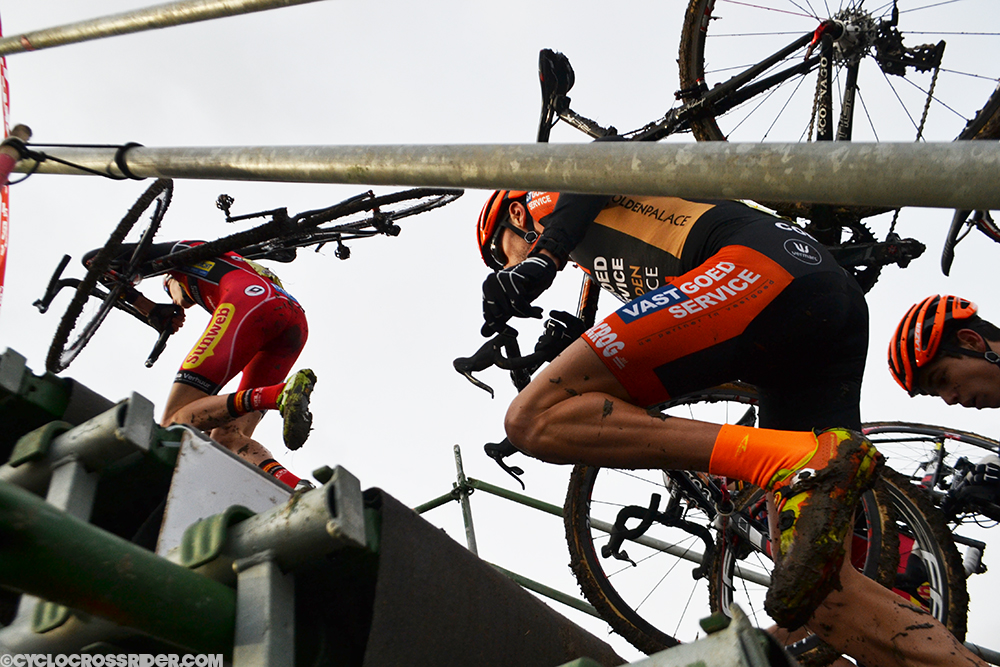 Rob Peeters and Wout Van Aert follow Michael Vanthourenhout over the first bridge.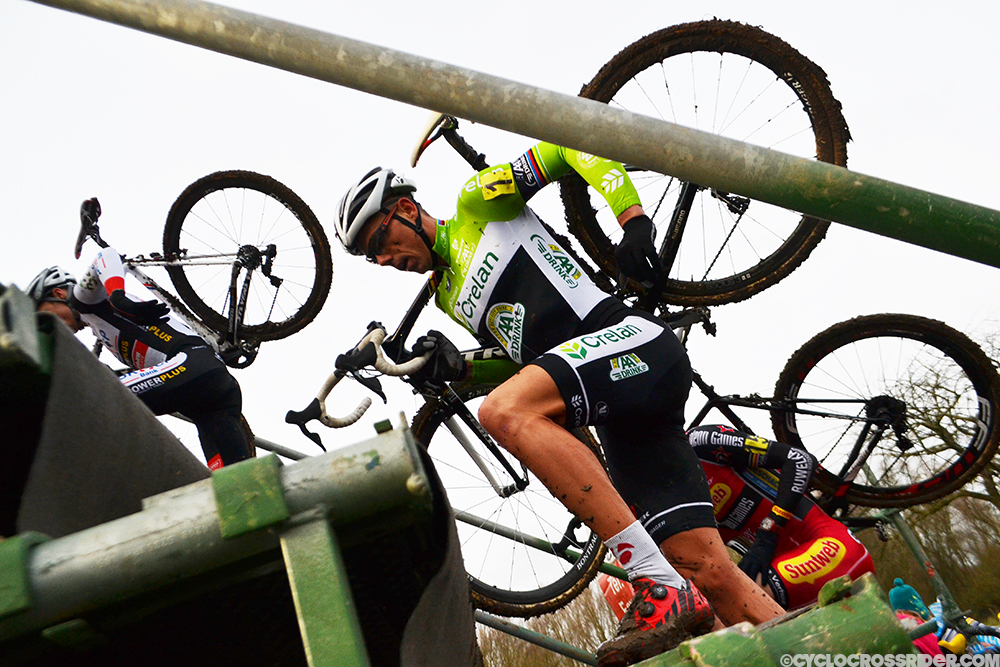 A good start for defending champion Sven Nys.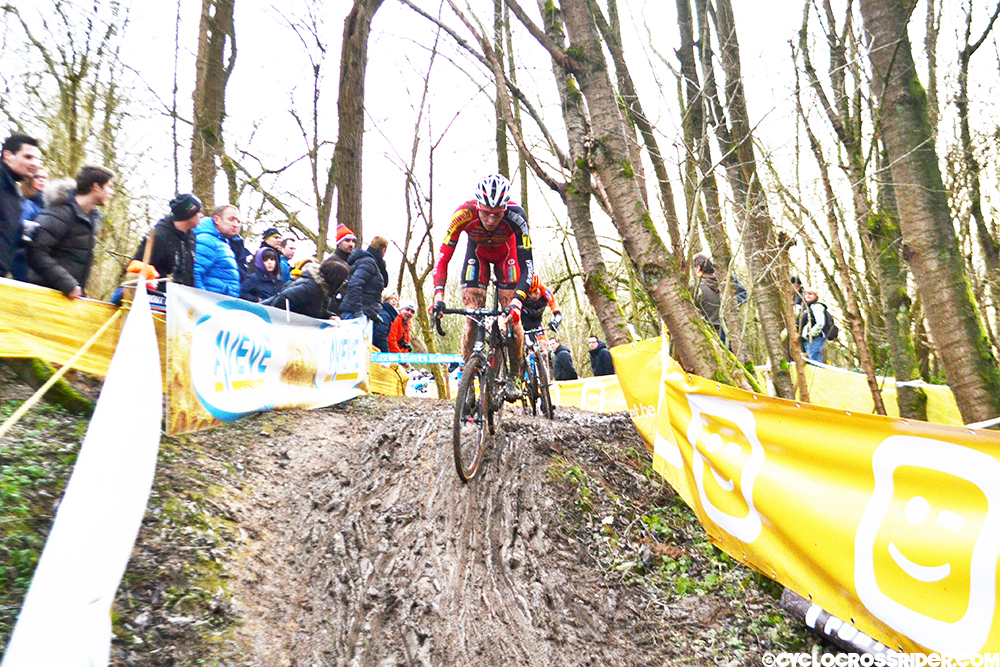 Tim Merlier leads on the second lap from Wout Van Aert.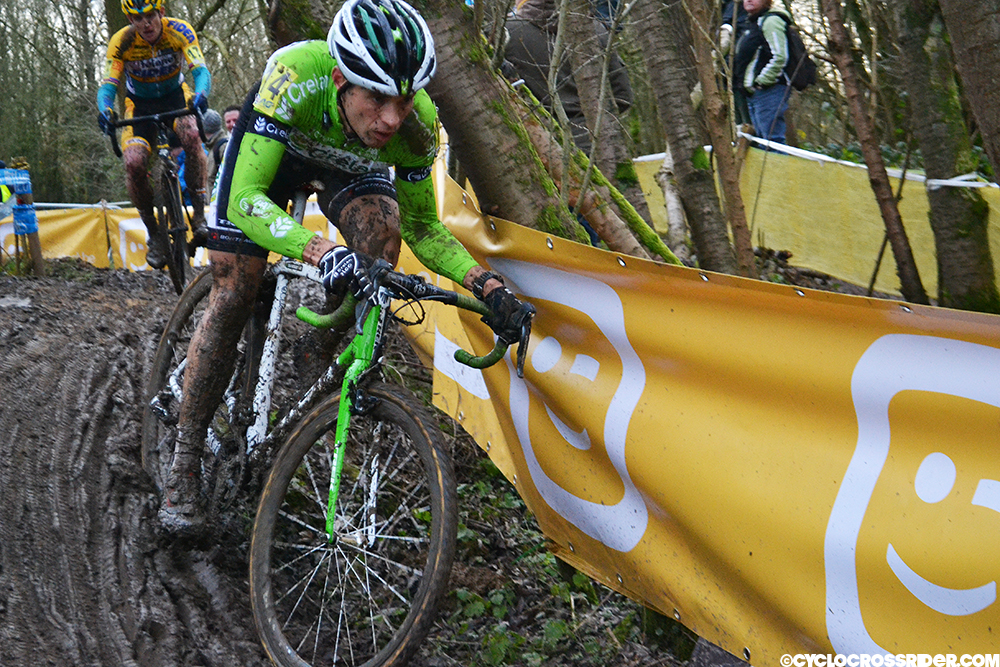 Sven Vanthourenhout dodges the trees ahead of Bart Wellens.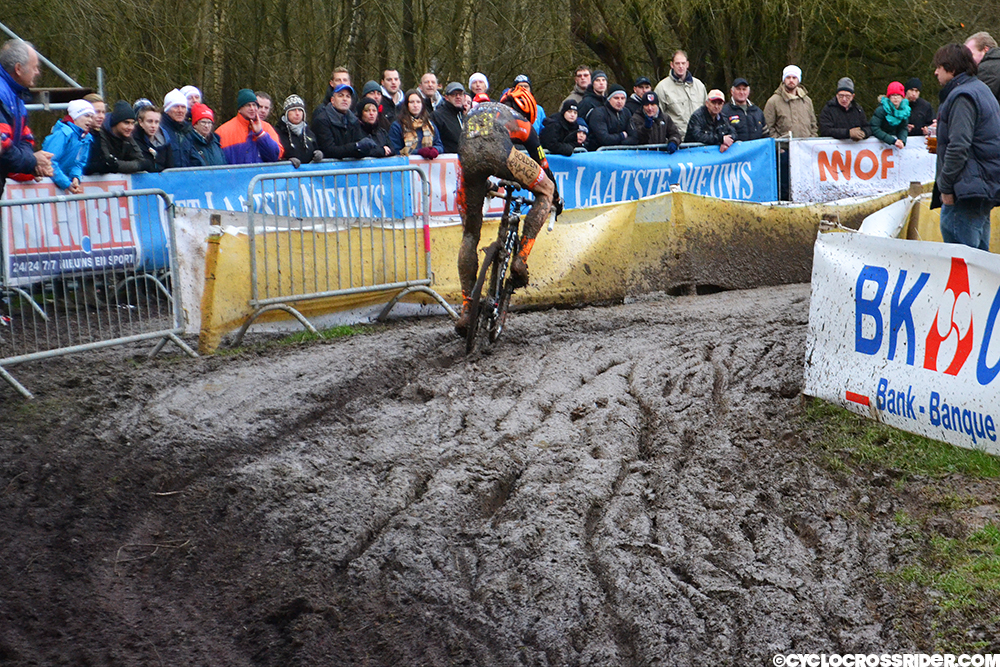 Wout Van Aert attacks on the third lap before being chased down by Sven Nys.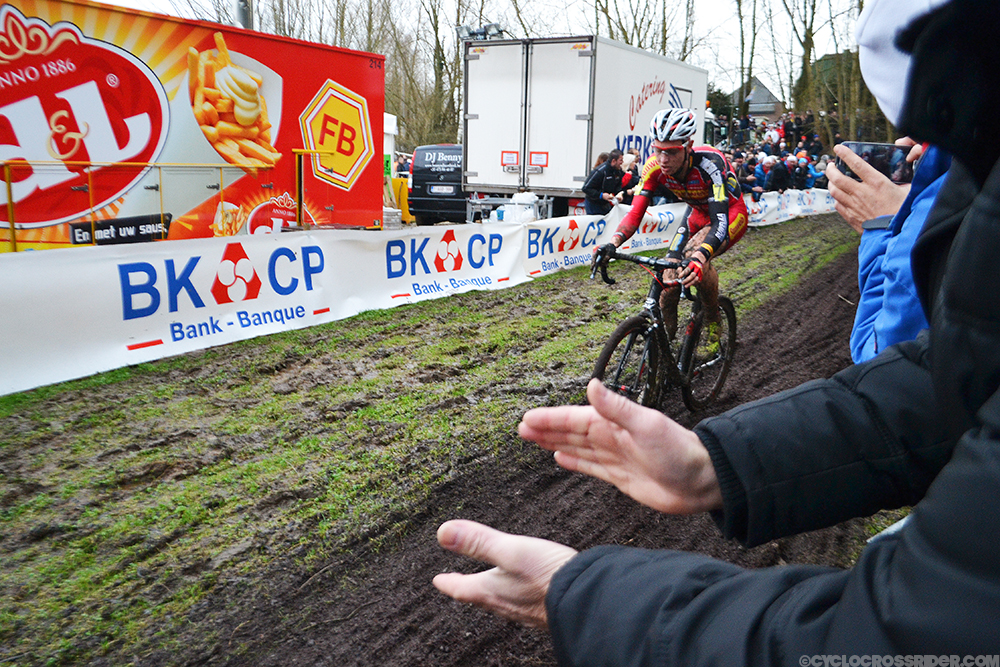 Tim Merlier who eventually finished seventh.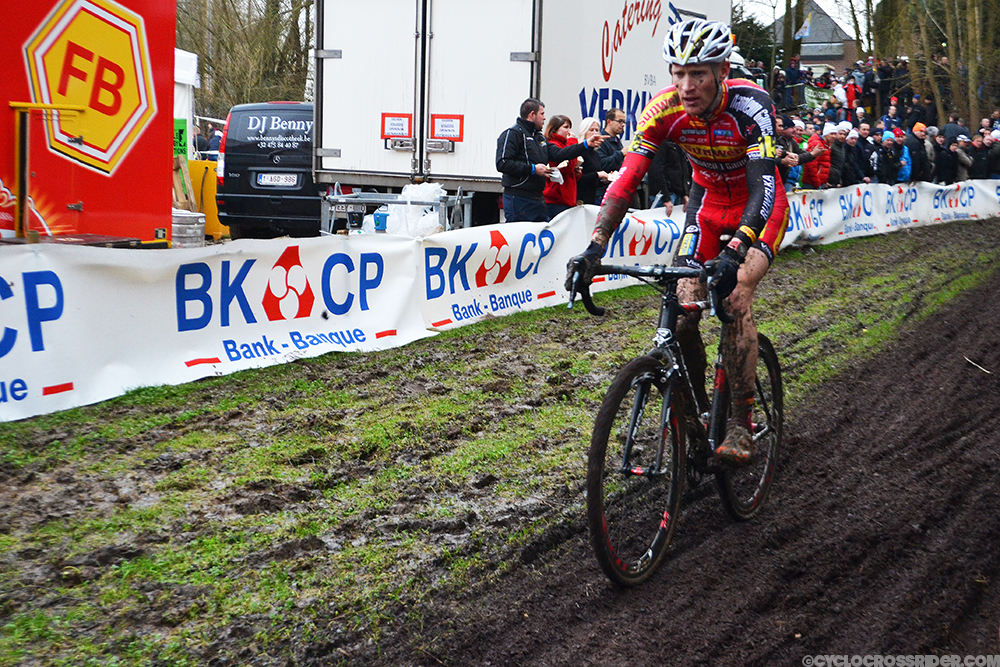 Winner Klaas Vantornout bided his time early on before chasing Sven Nys.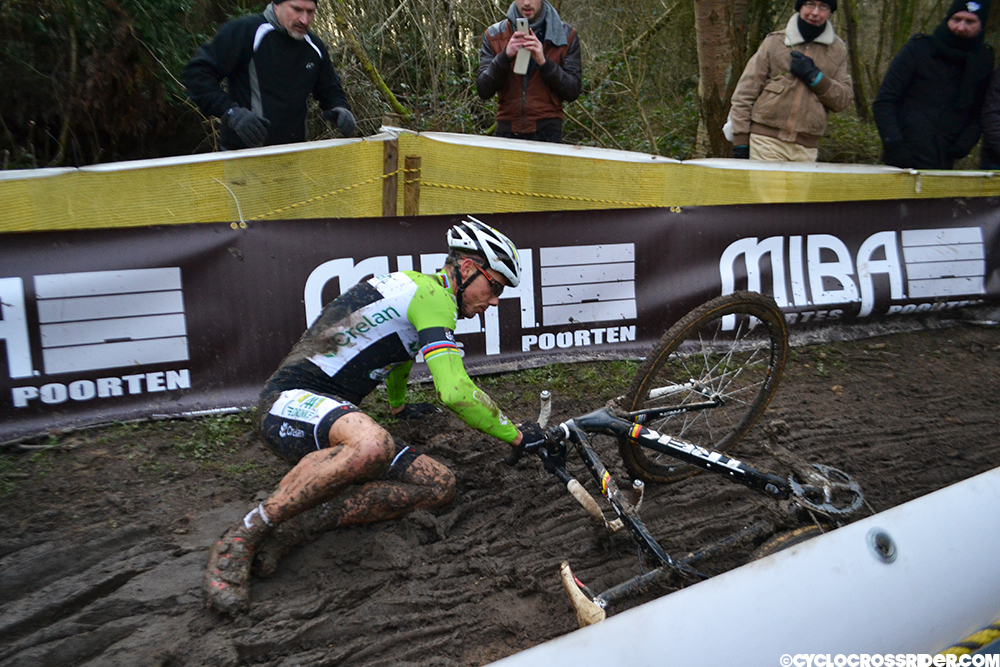 Everyone made mistakes: Sven Nys hit the deck - out of sight of the TV cameras - whilst leading the race.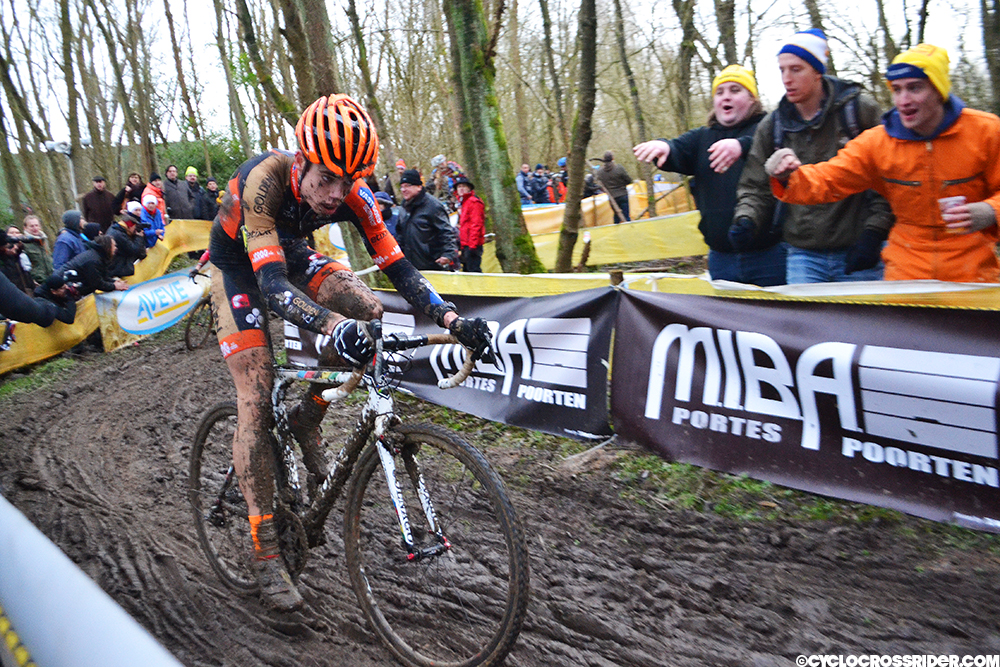 Wout Van Aert chases leader Sven Nys and before his mecanical issues.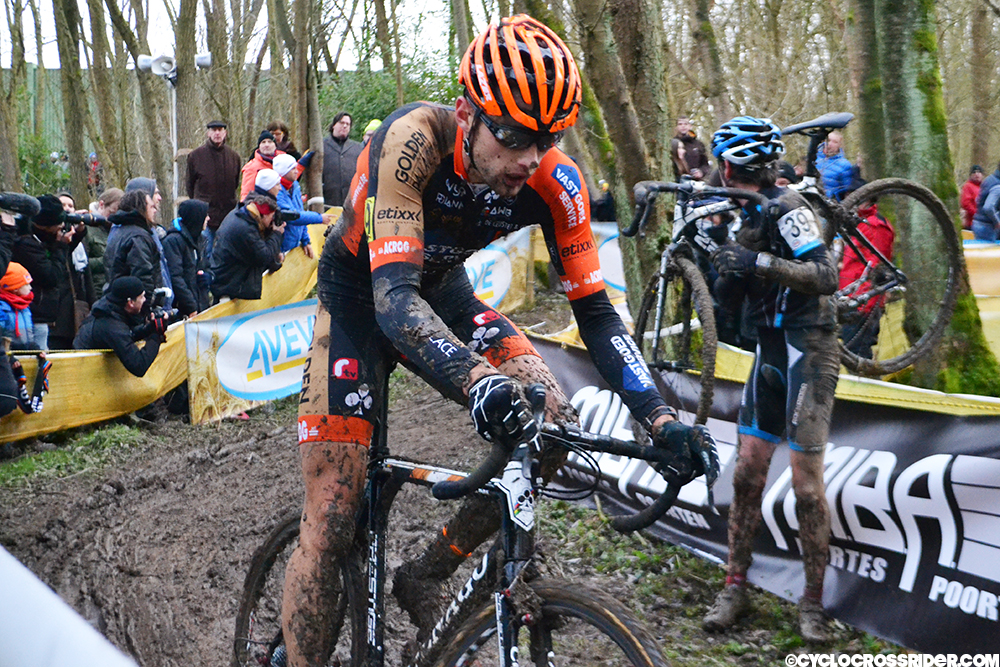 Rob Peeters, finished sixth, passes a rider destined not to finish.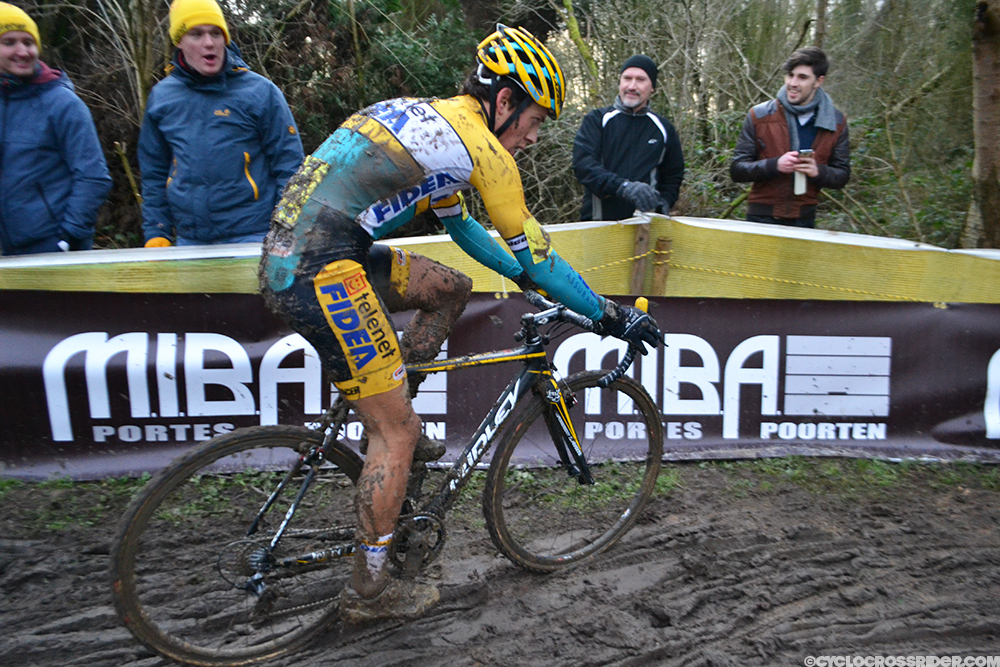 Tom Meeusen on his way to a well-deserved silver medal.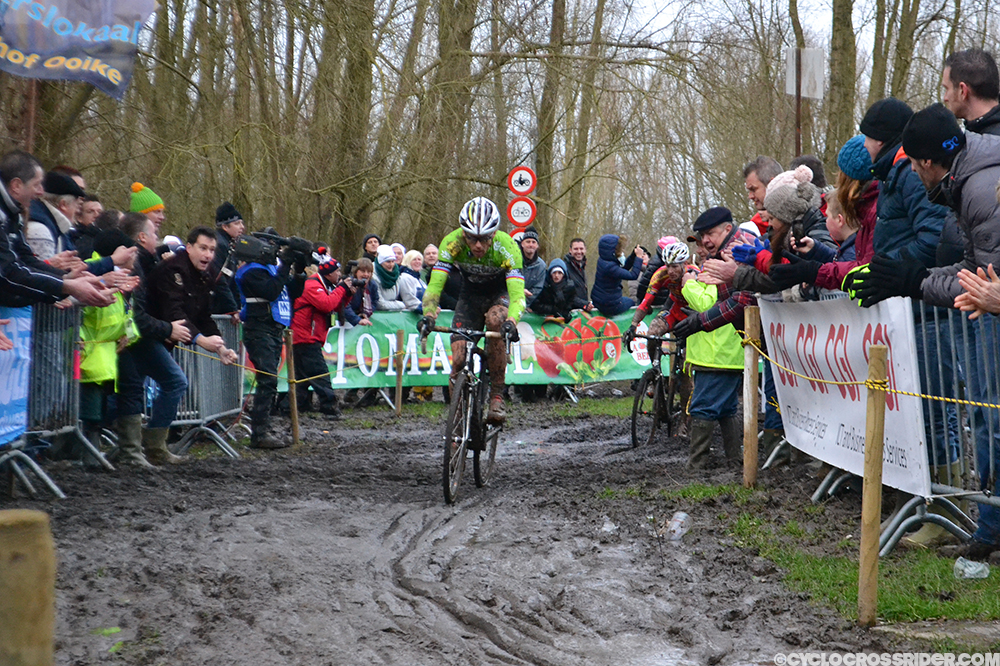 Winner Vantornout's first big effort was to catch leader Sven Nys who was an obvious danger.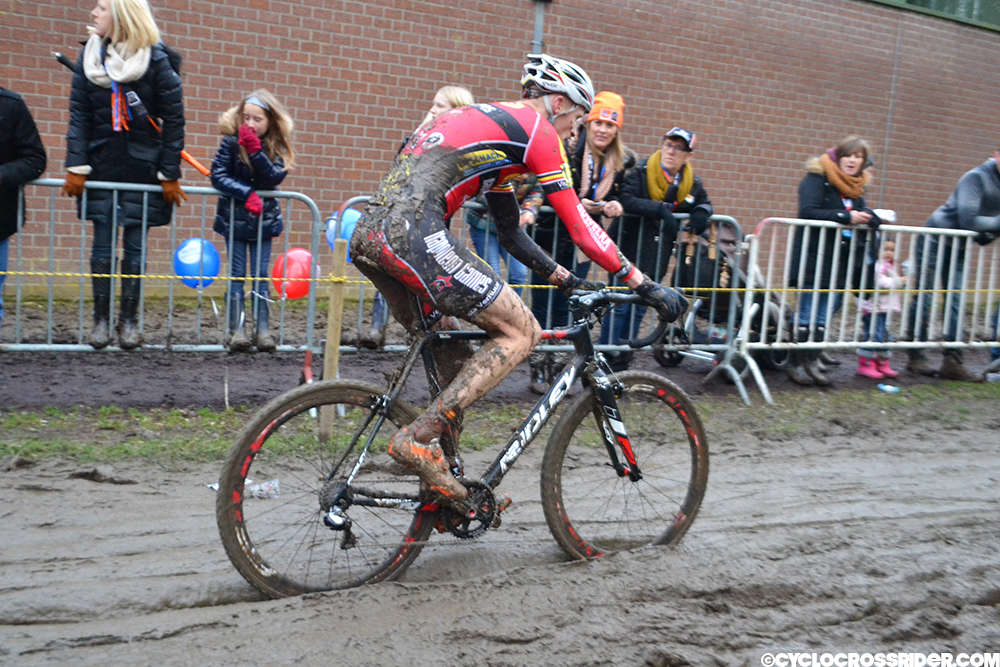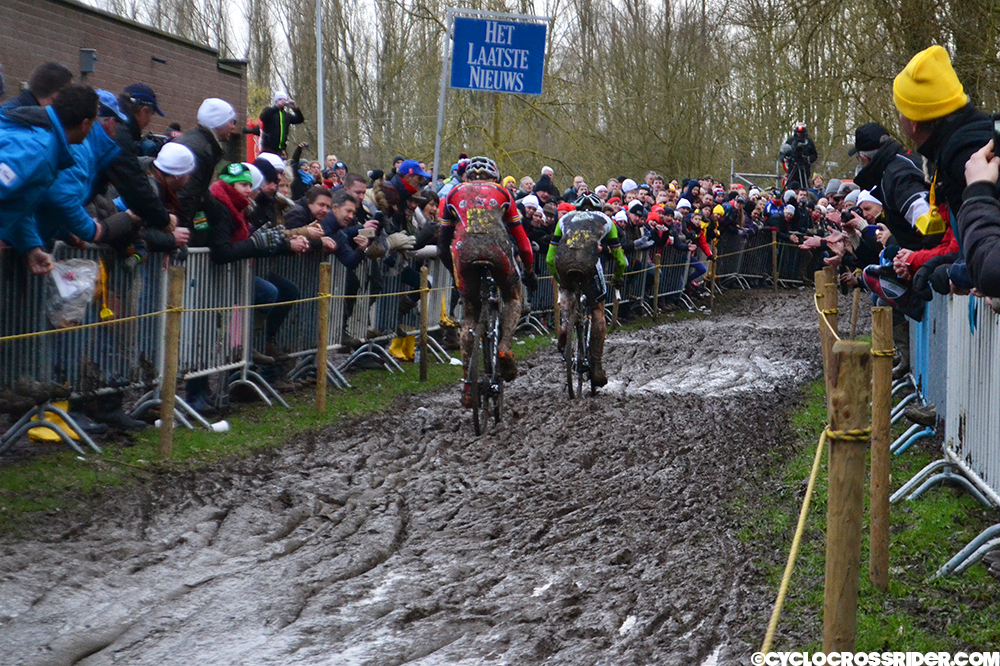 Vantornout makes contact with Nys approaching the mid-point of the six-lap race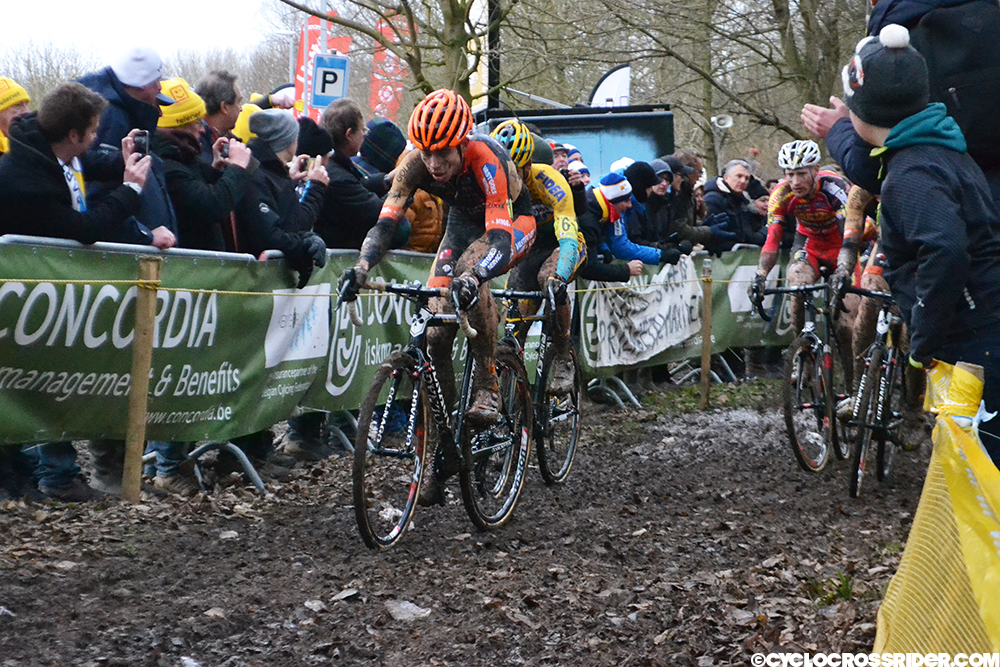 Wout Van Aert heads the six-strong lead group as they prepare to start deciding the medals at the start of the penultimate lap.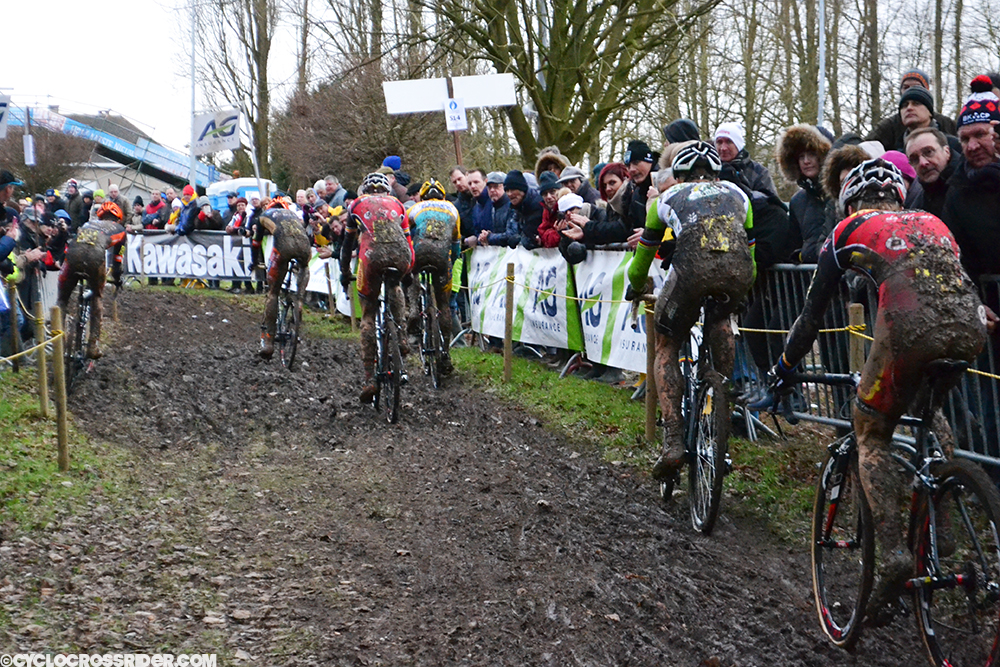 The medals will be fought out by these six: (l-r) Van Aert; Peeters; Vantornout; Meeusen; Nys; and Pauwels.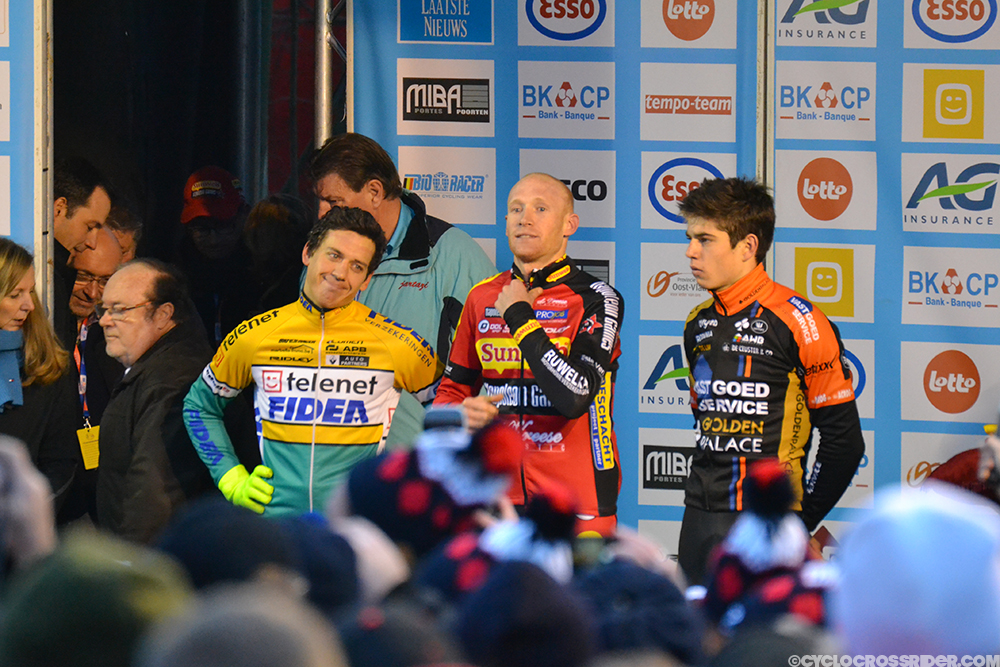 Different expressions from the three medalists.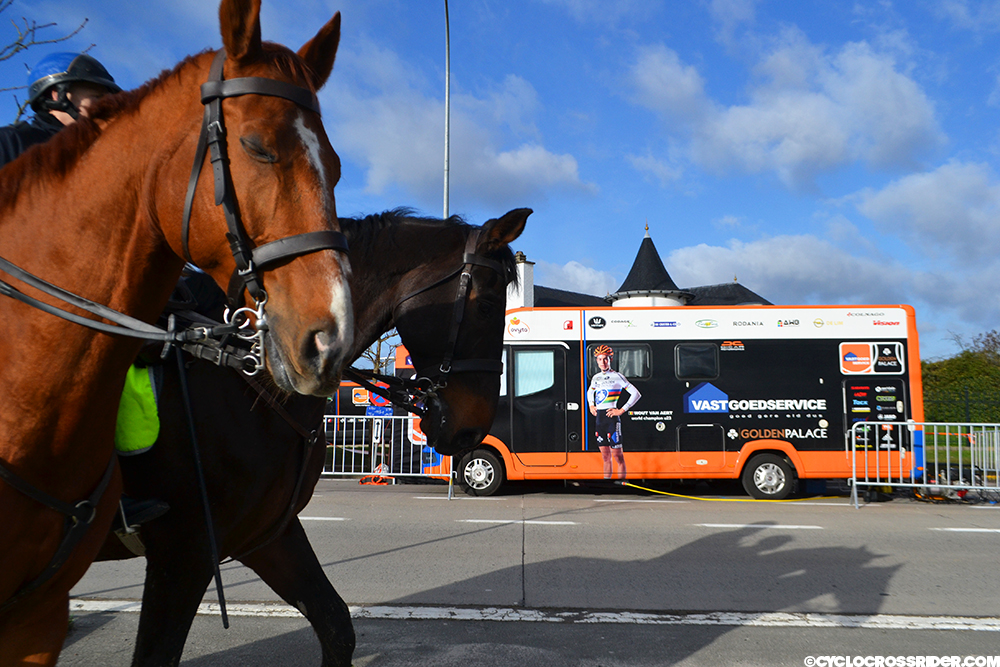 Wout Van Aert must now decide which World title he will race for in Tabor - still a tough decision.
Photos: ©Cyclocrossrider.com