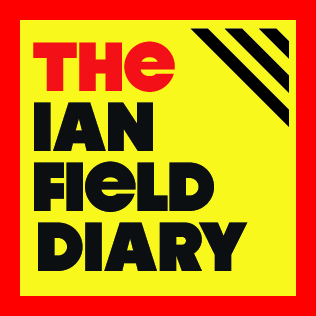 SINCE the final World Cup round in Hoogerheide on Sunday (January 25th), Ian has been spending time with his family in Kent, England whilst putting the finishing touches to his pre-World Championship training. On Thursday he'll take the two-hour flight from London Heathrow to Prague and then travel onwards another hour to the ancient town of Tabor in southern Bohemia.

Cyclocross fans and the media are already fixated with the weather forecast for Tabor. This is the third time that the Czech town has hosted the UCI World Championships and on both previous occasions, 2001 and 2010, snow had fallen on the course in the preceding days.
"I have looked at the forecast a couple of times," says Ian, "but to a certain extent I knew roughly what it was going to be like - and what will be, will be. Tabor is one of those courses that is never going to get really muddy apart from the new bottom field section and the course features have not really changed. It'll be cold and dry or cold and snowy!"
As a 'cross rider you have to adapt and be able to race in any conditions... and working in them as best as you can
This season we have not seen many snowbound races in the Belgian heartland – perhaps the Superprestige in Diegem at Christmas served up the most frigid conditions – which means that if it does freeze (the current Tabor forecast is for sub-zero night time temperatures and daytime temperatures of two or three degrees) most riders will be in the same boat – at the same disadvantage so to speak.

"As a 'cross rider you have to adapt and be able to race in any conditions," says Ian. "I wouldn't be pleased or disappointed with the conditions – it's more about focusing on the conditions and working in them as best as you can."
"I have not raced in snow and ice for a while now and of course didn't grow up racing in those conditions. To a certain extent that puts me at a disadvantage compared to maybe other riders but I made some progress a few years ago at Hoogerheide in the ice (World Cup, 2012 - below) - only towards the end of the race though - so hopefully I can pick up where I left off there!"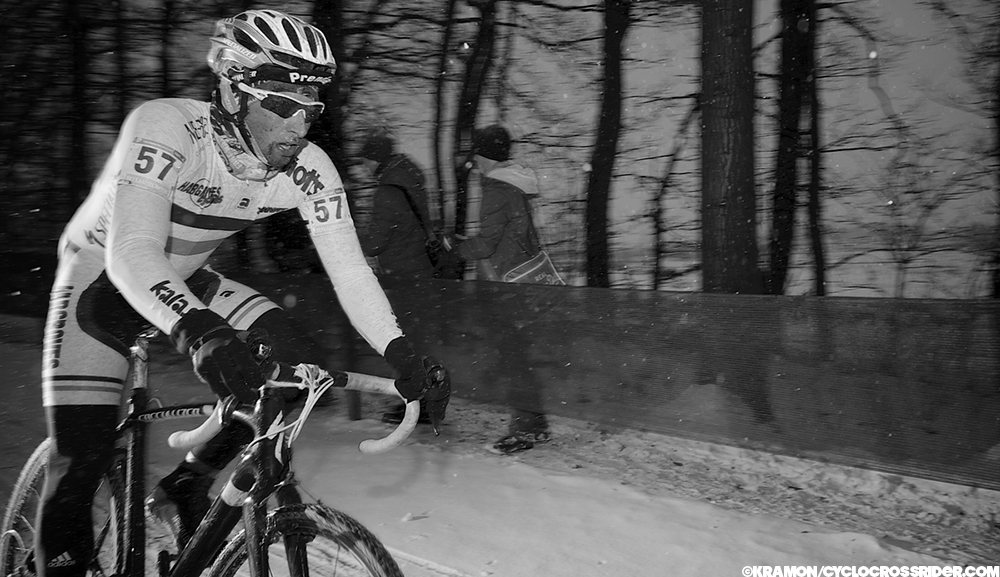 At the beginning of January, Ian won his fourth successive British national title and after basing himself more in the UK this season also picked up his first National Trophy title (the premier, UCI-ranked, British race series).
"Winning is always nice so I really enjoyed winning another National title but also in which the way I did it. I felt like I was always in control of the race and I felt good," Ian told us.


It's always difficult the week before a championship... which is why maybe there were a few surprise results in there
That fourth national champions jersey also came off the back of an excellent twelfth place for Ian at the Milton Keynes World Cup in front of his home fans. Ian's next best World Cup result this season was over the dunes of Koksijde where he was 24th, so what does he take from finishing 33rd in Hoogerheide on Sunday?
"Not much really," says Ian. It's always difficult the week before a championship because you have not tapered for that event and if there is nothing really riding on it then it's easy for your mind to have already started thinking about the following weekend. I think that was the case for many riders at Hoogerheide which is why maybe there were a few surprise results in there."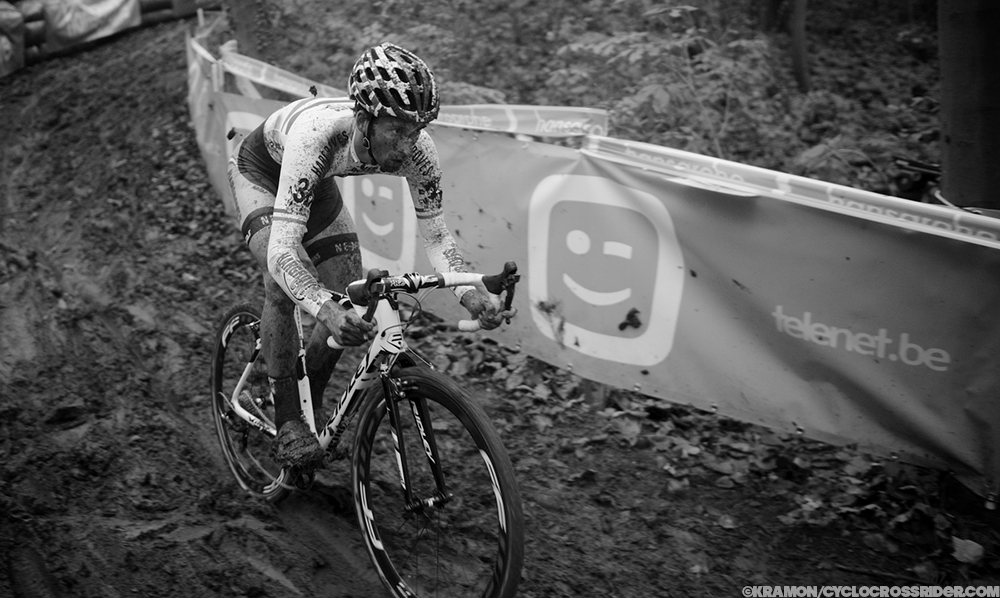 At Hoogerheide the British team vehicles were parked next to Ian's camper and we wanted to know what the atmosphere was like heading into another World Championships.

"I think there is more of a GB team spirit than there has been for a long time," says Ian, "but GB still don't help elite-level 'cross racing so its difficult to really establish one. It's come more from racing in the UK and knowing people through that rather than on an international British team sense."

We're aware that ex-international rider Stuart Blunt took up the British team manager role without much notice this season, but that he seems to be taking a core of promising youngsters to as many World Cups as his budget will allow.
"Yes, there was obviously a plan put in place at the beginning of the 'cross season and it's been stuck to from what I can see - which is a start," Ian comments. "However, as the question leads into, there are still problems with the funding of the sport in the UK from the governing body if riders are realistically going to be able to compete at the highest level in years to come as they move through to elite level."

Predictions
In 2010, Czech star Zdenek Stybar claimed the first of his three World titles in the snowy conditions of Tabor (Ian finished 35th that day). In the last World Cup race hosted by Tabor, in October 2013, Ian finished 18th. Finally we asked Ian for any predictions for the weekend ahead, people to look out for and perhaps his own target.
"I will be looking for a top 20 result on Sunday," Ian told us. "I think apart from the obvious choices that the outside bet has to be Martin Bina, he stayed at home (in the Czech Republic) to cut down on travel to Hoogerheide and has already been training on the Worlds course. He won in the snow at Hoogerheide a couple of years ago as well."
Cyclocrossrider wishes Ian all the very best on Sunday to top off what has been a very successful season.
Ian's complete World Championship record
2014 Hoogerheide

: 29th
2013 Louisville

: 29th
2012 Koksijde

: 36th
2011 Sankt Wendel

: 34th
2010 Tabor
: 35th
2009 Hoogerheide

: 39th
2008 Treviso

– Under-23: 20th
2007 Hooglede-Gits

– Under-23: 16th
2006 Zeddam

– Under-23: 21st
2003 Monopoli

– Junior: 35th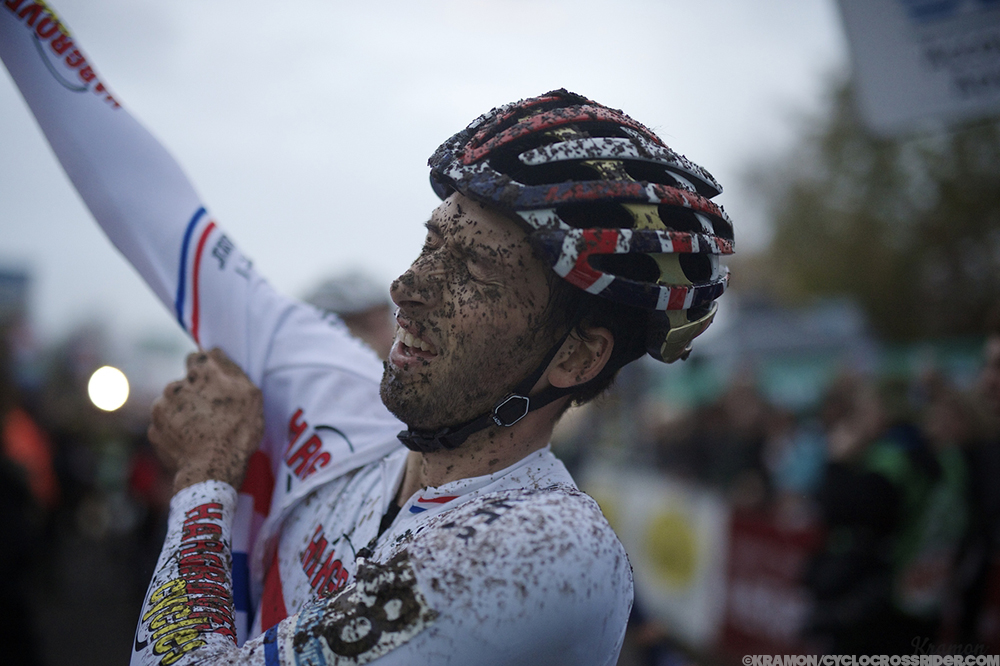 Ian shows the strain of the muddy race in Gavere in November.
ASK IAN… This is your opportunity to quiz British champion Ian Field about cyclocross… Ian is happy to answer any questions that Cyclocrossrider readers may have about the season. If you have a question(s) about a specific race or things that happened in races involving Ian or not then please email them to events@cyclocrossrider.com (before February 9th) and Ian will do his best to give you an 'insider's view' of a particular race or incident in a forthcoming Diary.
Photos: ©kramon/cyclocrossrider.com